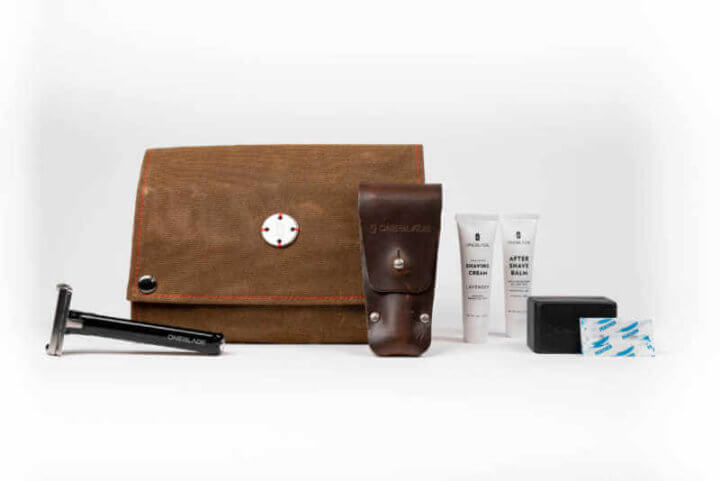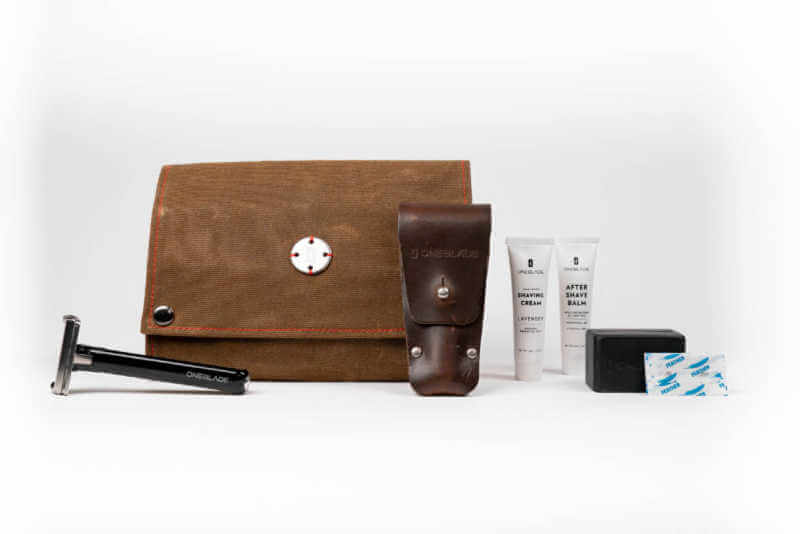 Today OneBlade launches their "Hybrid" razor.  I've been using a pre-launch sample OneBlade sent me since last month to check it out.

A Mid-Range OneBlade Razor
My opinion on OneBlade razors is well known: I love 'em.  They give me consistently great shaves using the best of modern technology (a pivoting head) and reliability of legacy razor technology (a single blade).  Yes, it's a comparatively mild shaver, but I like mild razors!
But even though I might as well be a brand ambassador for them (and Sharpologist does have an affiliate relationship) there are a few things I wish were better.  One of them is price.
On one end is the entry level Core razor, at $75.  At the other end is the deluxe Genesis razor, at $400.  But nothing in between.  Now there is a mid-range option, the Hybrid.
While this looks like they just slapped a Genesis head on a Core handle, there are some subtle differences.
Dimensions:
Handle Length – 10cm (just shy of 4 inches)
Overall Head Width – 45mm
Head Depth – 17.4mm
Overall Registration Surface Area – 36.6 x 10.8mm
Weight: 81 grams (about 2.85 oz)
Balance Point: 60mm from tip of handle.
Unlike the Genesis razor, the Hybrid's Stainless Steel head does not have a serial number.
The Hybrid razor includes some accessories, including: a canvas wrap bag (it should be small enough to fit into most Dopp kits), a leather razor holster, 10 Feather blades, a blade bank, and travel-size tubes of OneBlade's excellent shave cream and aftershave balm (these are the same formulations as their "Black Tie" kit products).  It ships free and is backed by a 60-day money-back trial and a lifetime warranty.
In Use
In my hand, the Hybrid "feels" very much like a OneBlade Core razor to me.  Yes, yes…that's mostly because it uses a Core handle (duh).  But even with the Stainless Steel head the balance and heft is more Core-like than Genesis-like for me.
I should also mention that the Stainless Steel head is not exactly a Genesis head.  The engineering of the bottom parts had to be adjusted a bit to accommodate an interface between the head and the Core handle.
I've been using the pre-production sample for a few weeks now and the shave is pretty much like a shave with any other OneBlade.  This is a mild razor: if you're looking to take your shave and "turn it up to 11" this is not the razor for you.  In fact it may be ever-so-slightly milder than a OneBlade Genesis razor.
That said, I get excellent shaves out of the Hybrid!  And I think I get 90-95% of the Genesis "shave experience" with the Hybrid.
So if you've been itching for a OneBlade Genesis but the price has stopped you, definitely take a look at the Hybrid.