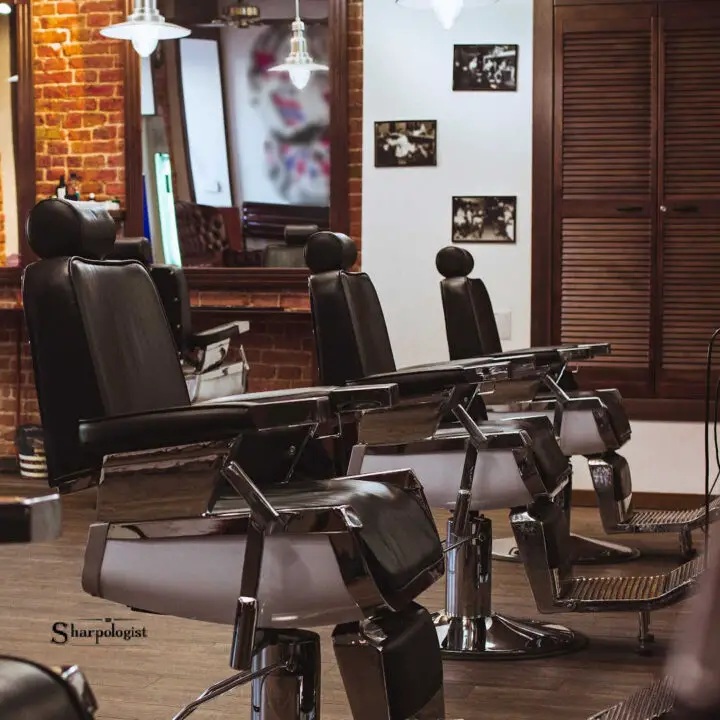 Oneblade has launched a new scent in their shave cream line, Barbershop!
OneBlade Black Tie Shave Cream In Barbershop Scent
[Note: OneBlade links are Sharpologist affiliate.]
Hey, remember the review I recently wrote about OneBlade's lavender shave cream? In the conclusion I wrote:
"Their Black Tie Shaving Cream has been on the honorable mention section of Sharpologist's "Best Shave Creams" list for ages: the only reason it's not on the main list is because it comes in a single scent and my own scoring criteria mandates either multiple scents or no scent at all.  If they would add another scent (something I've been pestering them about for years) this shave cream would instantly be promoted to the main list."
Well…guess what?  OneBlade launched an additional scent, Barbershop.  🙂
The ingredient list is essentially the same as their lavender scent but the Barbershop scent notes are described as:
Top Notes: Calabrian Bergamot, Crisp Eucalyptus, French Lavender
Middle Notes: Indonesian Clove, Blond Cedar, White Sandalwood
Dry Notes: Oakmoss, Crystallized Amber, Dark Vanilla
Personally, I'm not sure the scent aligns with what many people would consider a "barbershop" scent.  According to an article I wrote about barbershop scents a while back most people (at least in the US) think of a powdery, Pinaud Clubman (itself made up of citrus and floral notes) scent. Europeans generally consider an almond scent as "barbershoppy."
But I think it's certainly a pleasant scent (YMMV of course)! I get more of a musky, herbal vibe in my (notoriously insensitive) nose.
As for performance?  Just like the lavender version I said in that previous post, I can continue to describe it as spectacular.
There is also a matching aftershave balm which works very well (though the scent is very, very mild).
Conclusion
In case you're wondering, yes, OneBlade Black Tie shave creams are now on the main list of Sharpologist's best shave creams.