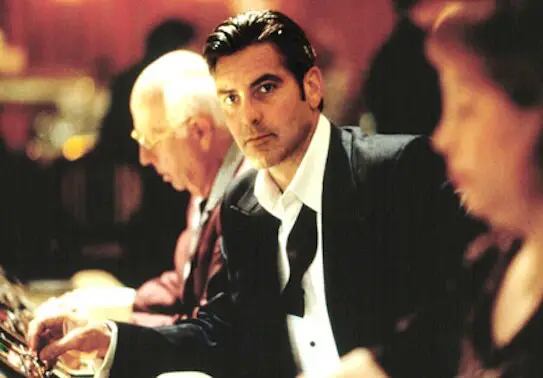 Some environments call for extra attention, for a heightened sense of style. Your day job and your downtime may both tend towards their own particular looks, but there are times – and places – that call for something just that little cut above the run of the mill.
If you're planning a trip to Vegas or Atlantic City, this idea should come sharply into focus. A casino is a superficially formal setting, but it is one underscored by a deep commitment to relaxation at the same time. It's definitely not a business setting – even if there is some serious business going down. That means the work suit is out. Preparing for a night out in a casino can be a bit tricky, but we've got you covered.

The Attitude
Before you think about what to wear, you need to get the attitude down. Sauntering through a casino with an air of confidence is essential to separating yourself from the average tourist.
Attracting attention for looking great is one thing, but slowing down the action at the tables is something you want to avoid at all costs. It is all too easy to look like a fumbling amateur if you don't know what you're doing – that's never a good look. It's essential to brush up on your gaming skills at a site like Full Tilt before you hit the tables. You can read tutorials and practice games like Blackjack and Roulette ahead of time, so that you can impress your tablemates as much as possible and maintain the attitude of a Vegas pro.

The Attire
So what is the right way to create that certain sharpness required in this strangely cocooned environment?
First things first – the light will be artificial and often low. Sharp lines and stark colors work well after dark. But there is always the danger of the house color scheme. Anything too bold could have disastrous consequences. Color wise, casinos are a place to play it safe.
Dressing for success – casino style – means conveying an air of calm assurance. Remember that a lot of what goes on in this sort of environment is based on people's reads of each other. Nowhere is this more evident than at the card tables. If you want to be taken seriously, looking the part is itself a key part of the game.
So the savoir faire involves a measure of formality, but combines that restraint with a hint of self-expression – a patterned shirt, a light roll neck or something marked by its texture as much as its color. In all things the watchword is confident understatement – unless of course you are determined to go all in with the James Bond dinner jacket and bow tie look. That is, perhaps, the ironic as well as the iconic option. If black and white formality is your choice, there is only one rule: no elastic. You cannot cheat in a casino.
Grooming
When it comes to grooming, the light is still an issue. Any flakes or flecks will be lit up like the stars at night – you have been warned! What's more, there is a strong likelihood that you will be silhouetted against a bright background light. This calls for a tight, gelled down look. And again, remember the staff. Many casinos have a tightly controlled policy on the appearance and grooming of their staff: It's your job to be at least one cut sharper.