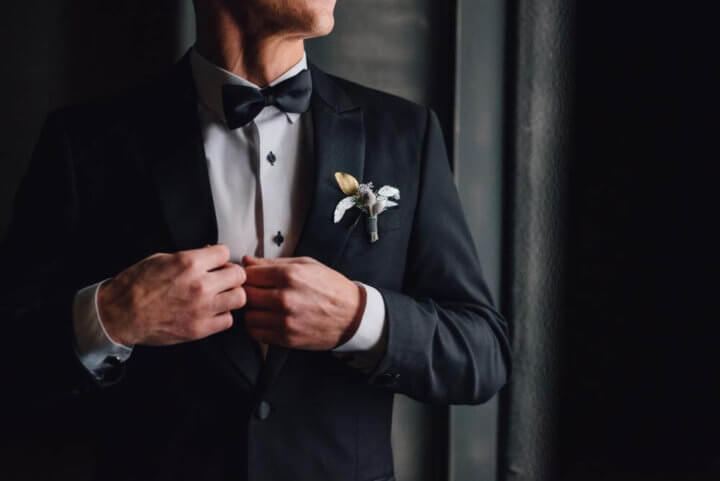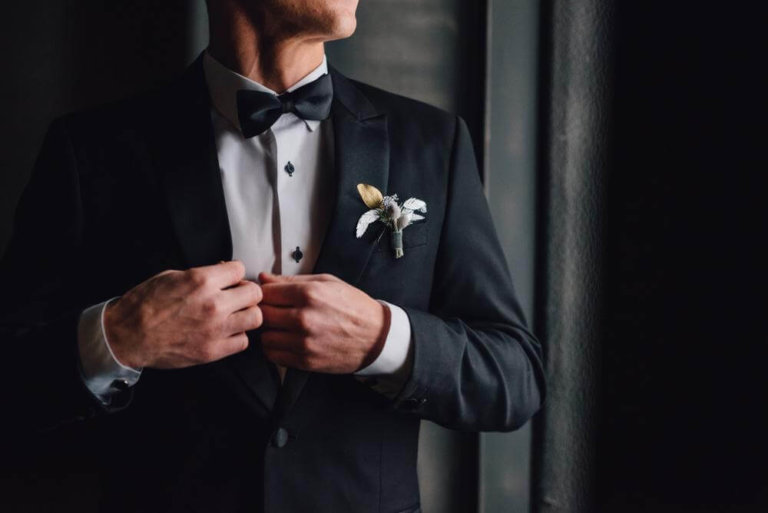 Weddings are special occasions where how you look and how you're dressed can be a matter of scrutiny. And sometimes that really matters. Especially when the other guests are constantly scanning the room for the best or worst dressed people.
Weddings And Grooming
Who's wearing what, whose hair is out of place? You can never be too prepared for a wedding, no matter how well-pressed your suit.
Not to mention the fact that you need to look impeccably groomed for all the wedding photos that will be taken. There are tons of minor details that determine whether you are the best-dressed man at the wedding.
Personal grooming is always subjective, but here are a few pointers you can follow to make sure that you turn heads at the wedding and that you have the best photos for mementos.
Take Care of The Bags Under Your Eyes
Staying up late nights, especially leading up to any wedding, can leave you with bags under your eyes. This, especially, can ruin your look and make you look exhausted.
You can reduce this problem by applying under-eye gel that reduces the swelling and gives a more even tone to your skin. This way you will appear more rested and alert.
Get a Neat Haircut
One of the first appointments you need to make before any wedding is with your barber. You have to remember that the photos taken at the wedding will be the memories that last a lifetime.
So don't just go for the trendiest cut that season, which might look totally out of place a few years later. Instead, go for a classic style cut, that will be appreciated by young and old alike.
It's best to get your haircut a week before the wedding. This leaves your hair looking fresh and also gives it enough time to settle and look neat. The barber will be able to clue you in about the best haircut and style that will suit your face and hair texture.
Shave Your Face
You can't risk looking scruffy and shabby at the wedding with your week-long stubble. It seems disrespectful to the person hosting the wedding. So be sure to shave or trim your beard, to give you a neat and clean look.
You can use a single-bladed razor to ensure the cleanest shave. Be sure to wash your face with hot water and apply lather. Avoid shaving the day of the wedding if you are predisposed to razor burn.
For those of you sporting beards, remember to comb and trim it to look neat on the wedding day. Special attention is to be paid to your mustache as it always requires more attention to detail.
A neatly trimmed beard will make you look suave and sophisticated and will surely catch the attention of the other guests.
Get a Manicure
If you've never had a manicure before, this might be the best time to get started. Getting a manicure involves cutting your cuticles and hangnails, trimming your nails and giving them a proper shape, and moisturizing your hand after a great hand massage.
Manicuring your hands before a wedding is important as your hands will make just as much of a public appearance as you do.
Choose a Standout Scent
A wedding is not an occasion where you would want to get caught smelling bad. Fine clothing makes you look good but it also makes you sweat.
So you have to ensure that you don't smell by applying antiperspirant deodorant, this is sure to keep any unwanted odor under wraps.
Faveable recommends after using a deo or roll-on, it's time for you wear the cologne for the wedding, that will make the ladies drop dead.
Choose something light for a wedding, something inviting. Remember that your scent will linger around you wherever you go so be sure to choose something masculine, yet alluring, so women will be attracted by it.
Trim Eyebrows and Nostril hair
Men tend not to pay much attention to their nostril or eyebrow hair, letting it grow out of control. You need to take care of these loose ends before you attend any wedding.
You can trim hairs or tweeze the ones that don't belong and give your face that fresh, groomed look. You can shower before you tweeze – this opens up the pores, making it easier to remove the hair.
Shine those Pearly Whites
Your teeth need attention before the evening of the wedding. There are going to be tons of pictures taken, so give the photographer something great to shoot. You can start by using whitening toothpaste a few weeks in advance. A professional dentist appointment could give you an expert whitening and teeth cleaning treatment.
On the wedding day, you need to brush your teeth thoroughly and use mouthwash to rinse it off. Make sure you have spare mints in your pocket so your breath will remain extra fresh, all day long.
Check Your Shine
Wedding days can be busy; filled with activity. So it's very common that your face is going to get shiny from all the oil it secretes. Thus, you run the risk of having a shiny look.
To combat this you can keep skin toning wipes in your pocket and dab your face clean with them in the washroom after a few hours. This way you can cleanse your pores, get rid of the excess oil and hydrate your skin, all in one simple step.
Now your photos are not going to make your face seem like a shining saucepan.
Cleanse Your Face
On the big day, make sure to clean your face with a powerful cleanser, this will help deal with any razor bumps, impurities, irritation and ingrown hairs you might have.
Afterward, to ensure smooth and soft skin, you must hydrate well. Use a good toner that will help to reduce shine by tightening your pores. Finally, finish up with a good moisturizer that will hydrate your skin and absorb the oil.
You'll end up with picture perfect skin for the big occasion.
Conclusion
Looking great is the best way to attract the attention you desire at a wedding and the easiest way to do that is to follow the simple grooming tips mentioned above.
So take proper care of your skin before the big day by following the simple tips above and be sure to turn heads at the wedding as the most impeccably groomed man.
Author Bio:
Angie Grey, an expert author from Faveable.com brings you all you need to know about fashion and grooming. She loves the outdoors and travels the world like a nomad.