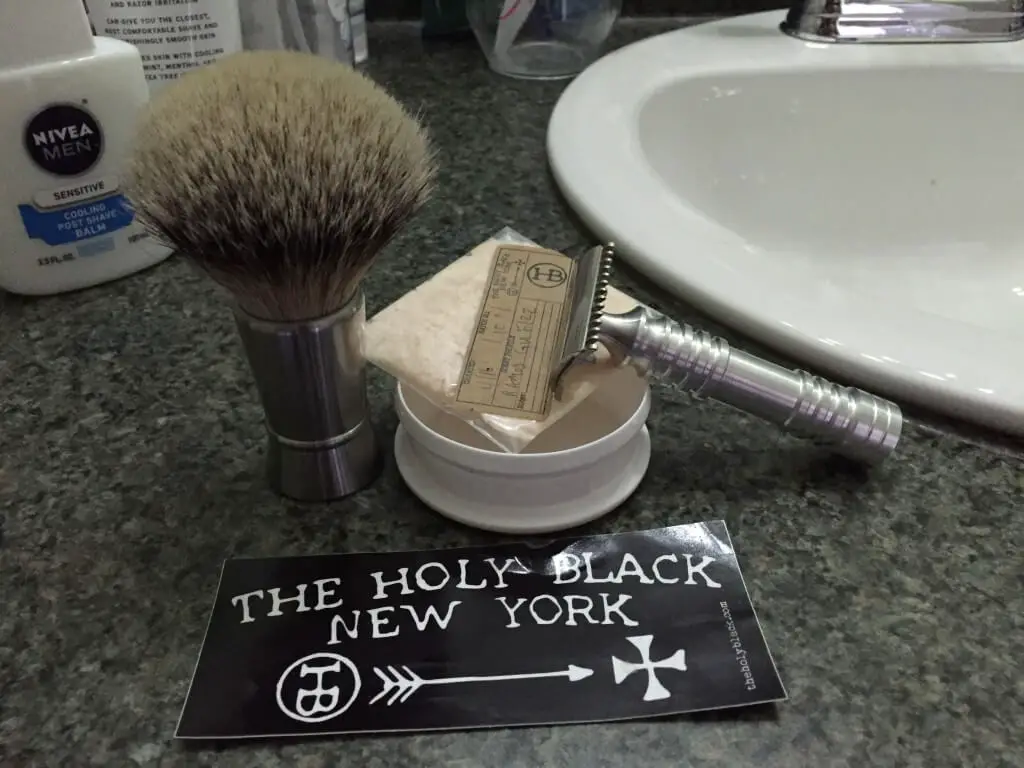 The Holy Black recently released a soap, named "Ramos Gin Fizz."  THB describes it by saying, "Modeled after the famous prohibition cocktail, this scent is all creamsicle and a barely detectible hint of juniper. If you like citrus, cream and a sweet finish, this one will knock your socks off."  I like all those things, but I wasn't prepared for this when we got it in for review.

 I've never had the drink
I've never even had the drink before, and I'm all out of gin in the house to try and make one. But for those of you who come after me, noting my misspent youth, I'm posting the recipe here.
INGREDIENTS IN THE RAMOS GIN FIZZ COCKTAIL
2 oz Gin
.5 oz Heavy cream
.5 oz Fresh lemon juice
.5 oz Fresh lime juice
.75 oz Simple syrup
3 dashes Orange flower water
1 Fresh egg white
Club soda
Glass: Collins
HOW TO MAKE THE RAMOS GIN FIZZ COCKTAIL
Apparently, the way to make this drink really deliver is to shake, shake and shake some more. Add all the ingredients except the club soda to a shaker and shake vigorously without ice. Open the shaker, fill with ice and shake again. Strain into a Collins glass. Pour a little bit of club soda back and forth between the empty halves of the shaker to pick up any residual egg white, and then pour into the glass.
What of The Holy Black?
I think the Ramos Gin Fizz Shaving Soap is a dedicated homage to the beverage in question. It has a thick, cushion-y head, what is near-universally described as a 'creamsicle' scent, and creates a very nice lather. It was easy to build, and applied thick and creamy on the face, protecting me from excessive blade feel while actually shaving. The soap itself is a soft soap, and the sample soap mashed easily into the container I transplanted it into.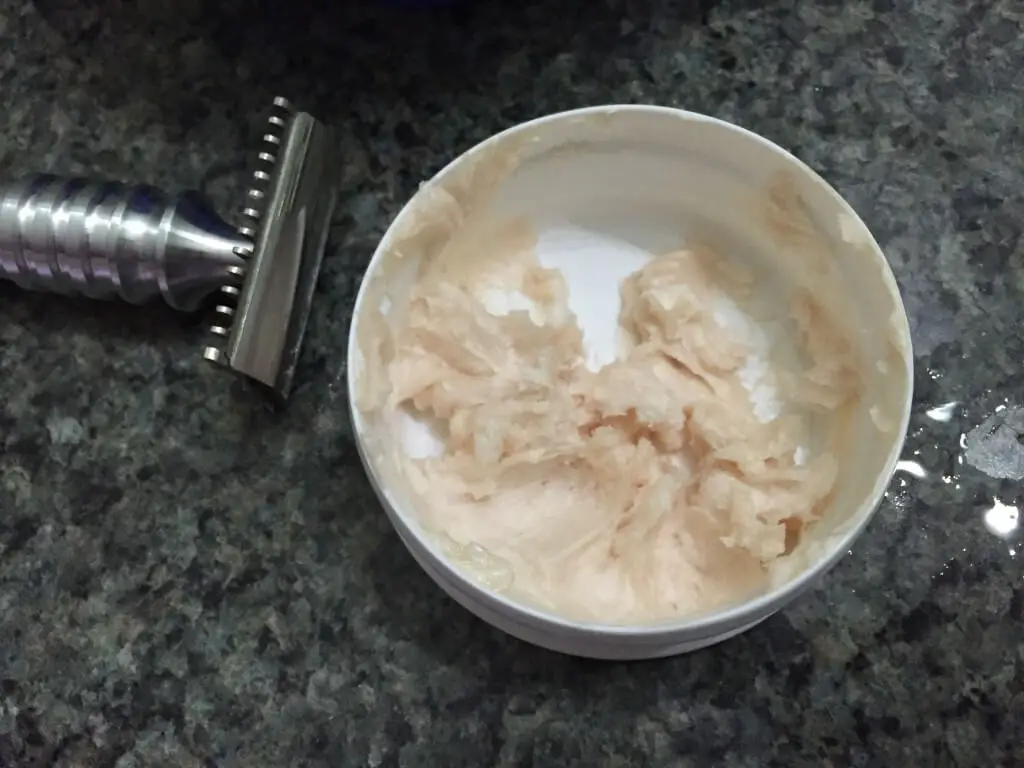 The soap appears to be somewhat forgiving to the amount of water used, and it takes little effort for the slickness to really come alive. The scent and face feel are enjoyable, and that's what a good shave is all about. The post shave feel is delightful, too, and it didn't feel as if I needed to use an aftershave, balm, or anything following the shave. Try it – you'll like it.
The Holy Black describes it thusly: "Modeled after the famous prohibition cocktail, this  scent is all creamsicle and a barely detectible hint of juniper. If you like citrus, cream and a sweet finish, this one will knock your socks off."