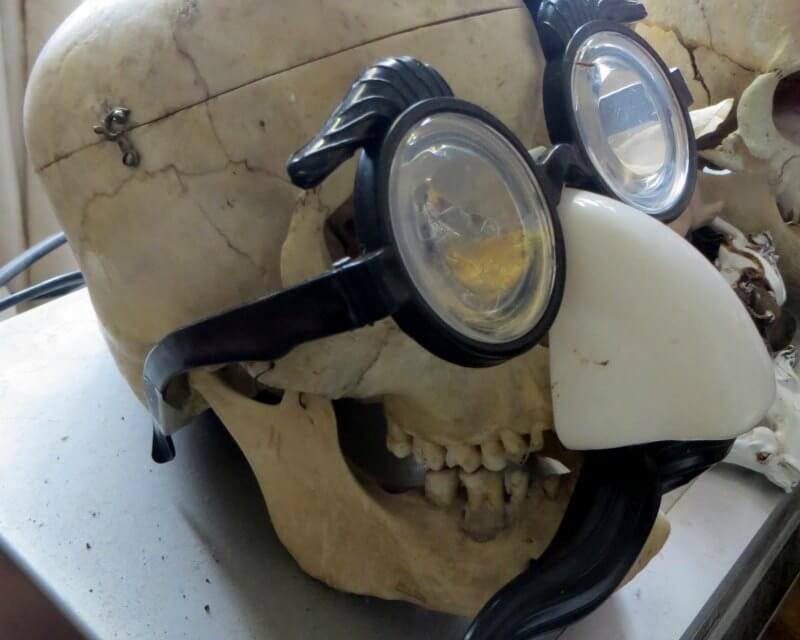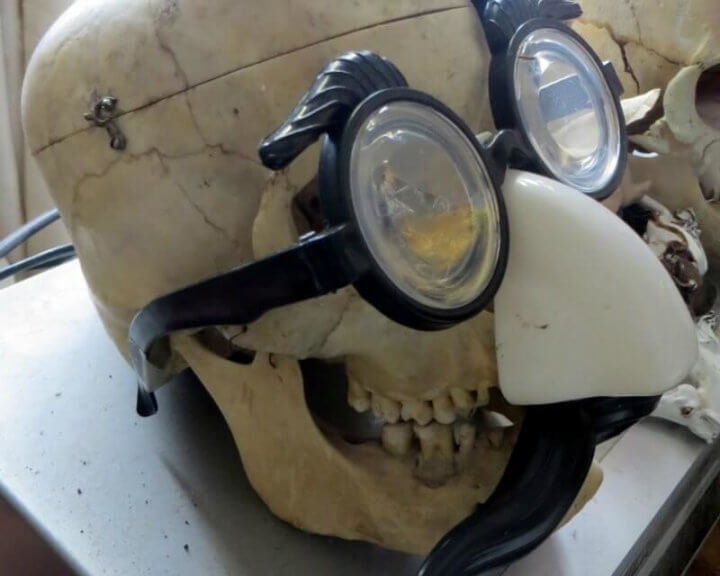 Is there a place for humor, puns, and whimsy in men's grooming?  Or are we more interested in nostalgia?  After buying Grooming Lounge's new "Greatest Pits" deodorant I started to wonder.

Grooming Lounge "Greatest Pits" Deodorant
First things first.  A while back I bought a tube of Grooming Lounge's Greatest Pits deodorant.  This product offers a different take on the underarm deodorant idea–it does NOT use many of the common ingredients that most other deodorants have, and some have expressed health concerns about.  Grooming Lounge says Greatest Pits:
"…uses mighty Eucalyptus to eliminate the bacteria that causes unwanted underarm odors. Free of aluminum and alcohol, fresh and cooling deo lasts all day and doesn't leave behind residue or stains on clothing. Smells fantastic, is really refreshing and is perfect for sensitive skin.
It's hero ingredient is Eucalyptus Oil, which boasts anti-bacterial, anti-inflammatory and antiseptic properties
Deo also has plenty of Citronellyl Methylcrotonate, which is awesome at neutralizing odors
Contains no alcohol or aluminum, ingredients that scare some armpits
Keeps a gent (or a lady) smelling fresh and clean all day
Doesn't stain clothing like deodorants further back on the charts'
It was designed for sensitive skin
Offers a fresh and cooling sensation upon application"
It's ingredient list is also pretty short and straight-forward for a deodorant:
Ingredients: Propylene Glycol, Water, Sodium Stearate, Eucalyptus Globulus Leaf Oil, Citronellyl Methylcrotonate, Caprylic/Capric Triglyceride, PEG-40 Hydrogenated Castor Oil, Phenoxyethanol, Ethylhexylglycerin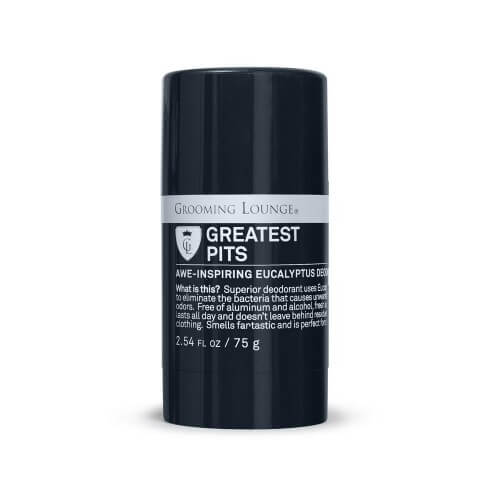 I've been using Greatest Pits for a some time now and I actually like it quite a lot.  The scent is mild going on (I get mostly the Citronellyl Methylcrotonate and Eucalyptus, though not nearly on the same level as, say, Proraso) and does not last long.  I get very little of the "cooling sensation upon application," though that's just fine by me.
On the other hand, the performance of Greatest Pits persists quite well for me: I go the whole day feeling confident.
Humor In Men's Grooming?
Grooming Lounge has a reputation for using humor in it's product names.  Dollar Shave Club made their name based on a humorous video/commercial.  Old Spice seems to have gotten some buzz with their recent marketing campaigns ("Hello, ladies…"):
But in the "traditional" wet shaving and grooming space, not so much.
Some individual products have humorous or whimsical names.  For example, Dr. Jon's has Propaganda, Conquest, and Flowers In The Attic; Mystic Water has Cuppa Joe and The Green Fairy; RazoRock has Mudder Focker and What The Puck.
Phoenix Artisan Accoutrements (PAA) probably has the most consistently whimsical product naming–it seems they're trying to give nostalgic themes a humorous touch, with products like The Beach, Sacre' Bleu, and Home On The Range.
(Amazon, PAA, and GL links are affiliate.)
Grooming Lounge's "Punny" Founder
But getting back to Grooming Lounge, I reached out to them to ask about their product naming.  They put me in touch with no less than founder Michael Gilman, who I discovered was the man behind the names.  I asked him a few questions about it by email:
1. What lead you to use more whimsy and puns in naming your products?
We just really want our product names to be relatable and memorable to men. The products we make are tested and retested to the Nth degree and perform great, but we know that without enticing packaging and interesting names, a smaller segment of guys will ever even try, pickup or smell our products for the first time. So, we thought coming up with quirky, but strategic names would garner some initial trial and attention.
Additionally, we're in the business of trying to make men's grooming fun. We're not solving complex political issues with Grooming Lounge products – just doing our best to help men look more handsome and feel more confident. If funny product names helps men take a chance on a product that'll improve their routine, we're proud to be the jesters.
2. Is there someone in particular you attribute your own sense of humor to?
My parents are really funny (not saying I am) in different ways. My mother is the life of any party and my father has a really clever and dry way of making people laugh.
3. Do you have a favorite pun or joke?
I do, but this is a PG-rated site, so I'll keep it to myself.
4. Describe the process you use for naming a new product. Are other employees involved?
At the beginning it was just me and I'd occasionally bounce names off my wife, Wendy. She's really clever. However, as the years have gone on, I've started to include our team in the naming of the products. We'll basically outline what a product is, what is does and its key attributes and ask anyone and everyone on our team to give a name if they have one. Best entry wins – I'm usually the judge. I honestly can't even remember who has come up with the name for our last few products – could have been me or one of the really smart folks on our team. As long as the name is a winner – that's all that matters.
5. What kind of feedback have you received from customers about your product names?
Nothing but great feedback – honestly. Can't think of a single complaint. It's especially great when we get to tell the stories behind the names. For example, "The Best Shampoo" was named such as guests were always coming into our shops asking "what's your best shampoo?" So, we created a product to answer their question.
What do you think?  Does a whimsical or humorous product name influence your buying decisions?  Are you more interested in a nostalgic vibe?  Leave a comment below!