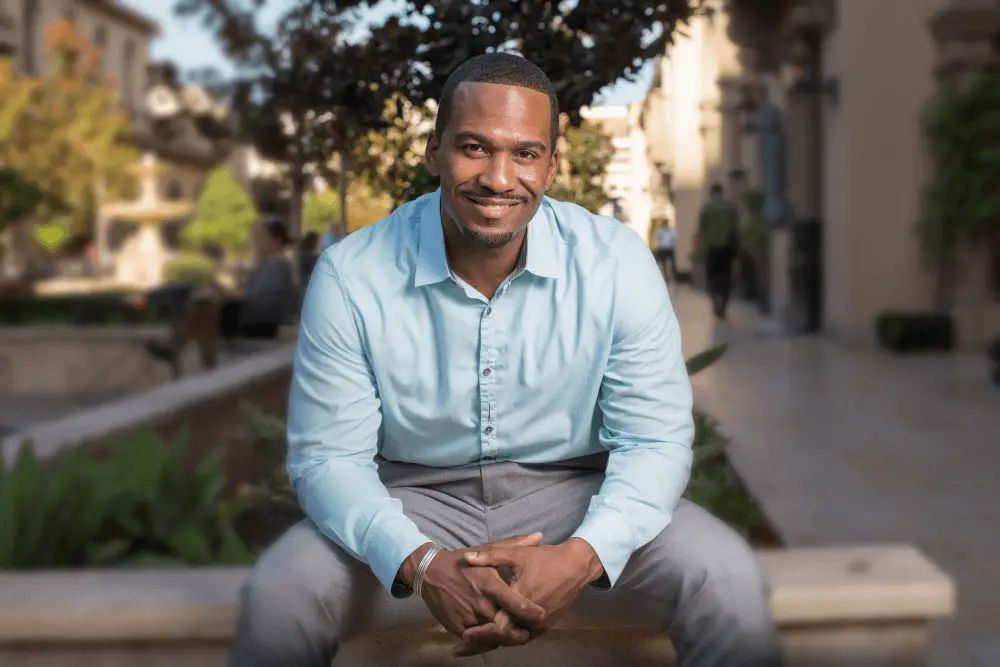 What stops someone from pursuing a dream? Is it the fear of failure, or perhaps the fear of success? Self-doubt, that's a good one.  How about finances? The list is honestly endless, but, I'd argue that if you can't get past fear and self-doubt, all the rest are a mute point. For me, it was all of these and more. But for the sake of potential boredom, I'll spare you the details!

My name is Craig Whitely, known professionally as Craig the Barber. I am a licensed barber; a recognized expert in areas related to men's grooming; a contributor to Men's Health Magazine (and not too long ago, Sharpologist.com); a consultant to several global men's grooming brands; and the owner and editor-in-chief of TheMensRoom.com. Hi!
You're probably wondering why I outlined the above bio. Trust me, it's not to brag. On the contrary, I did it to share a fact. No matter how many times I read these accolades, I still cannot appreciate them enough to defeat my own self-doubt.  It remains a loud voice that constantly challenges me to non-action; and here's why…
Four years ago, I was fresh-off of completing a 3-year relationship as a spokesperson for a major men's grooming line, and I was ready to take my career to the next level. My plans were to start a men's grooming company with a good friend of mine that knew his way around the industry. Our goal was to start off with a great performing shave cream and grow from there. Sounds like a pretty good plan, right?
Well, I am here to say that the idea was, but sadly the execution wasn't. I put my vision into action without realizing that I needed a different set of skills to accomplish this goal. I've always been the dynamic "real-time" mover-and-shaker when it came to doing things. You know, the jump-in-first-and-figure-things-out-as-they-go guy.  And up until this point, I CRUSHED IT. This time; however, my formula failed, and it cost me a friendship and my ego. My pursuits faltered before they truly took off and my 24% crowd-funded campaign on Indiegogo told me more about who I was as a person more than anything else in comparison.
It was a serious "gut-check". This event forced me to ask tough questions. What went wrong? Why did I feel like a failure? Who or what made me walk in a sense of embarrassment? Fear and self-doubt were the champion emotions during this period of my life. Alone, these feelings can destroy any dream you'll ever have; combined, they almost did for me.
Yet, little did I know, this painful self-actualization process was one of the best things that could have ever happened! It forced me to slow down. I was served a humongous slice of humble pie, and as I ate, I learned a few things. During this time my son was a little over a year old and a very real perspective kicked in. I realized that I had been going at a record pace in my career, and somewhere along the way, I lost my appreciation for what was truly important: my family and my relationship with God. It helped me realize that the future of finding success in business, and as a husband and father I might add, would require a new set of tools. Tools that possessed mature confidence and peace-of-mind as their hallmark.
It was painful at first, and I won't lie, I spent my fair share of time resisting. But as the weeks turned into months, and soon years, I unknowingly found myself emotionally disconnecting from my business and paying far more attention to the needs of my wife and son. I continued to work hard as a barber, but put all other pursuits on the shelf. For 3 years, I reevaluated the decisions of my past and made a commitment to grow. I even put ego aside and tried to contact my old friend to apologize. He never responded, and I'm finally at a place where I'm okay with that. I was an unorganized visionary with immature confidence. A man who thought that going through the motions was good enough; I was wrong.  And although I struggled to carry the burden of my "failure", it actually ended up being the bridge that allowed me to grow into the husband and father I am today.
Do I still consider myself a man of vision? Sure, I do! And my wife can confirm that I'm still pretty unorganized. But the best part is that I am able to recognize and accept my weaknesses in order to get the help I need. I no longer view set-backs as failures but as opportunities to learn, re-evaluate and re-tool.
—
Oh, and that shave cream idea that I had years ago? Well, I decided to go at it alone, and in the spirit of putting my best foot forward I did ask for help. But my vision, and passion for helping to shape, grow and educate the world of men's grooming will always be 100% me.
I found a dream that I can't let go of, and it won't let go of me. And you know what? I'm ok with that. Because now I know its place on my list of priorities, my family can now appreciate that and I struggle a little less with fear and self-doubt.
The Shaving Cream

NOTE FROM MANTIC59: Craig has started a new brand, just for this product: Burke Avenue. I was able to score a sample of the shaving cream.  The scent is a very mild mix of Chamomile, Lavender and Lemon Peel.  Performance of the sample was excellent!
Craig would like to offer the
RAZORSHARP
promotion code good through
J
anuary 30th, 2017
: 
15% off!
Use
THIS LINK
to learn more.
The shave cream will retail for $25.00.
Ingredients: Water, Glycerin, Stearic Acid, Myristic Acid, Potassium Hydroxide, Butylene Glycol, Theobroma Cacao (Cocoa) Seed Butter, Butyrospermum Parkii (Shea) Butter, Prunus Amygdalus Dulcis (Sweet Almond) Oil, Persea Gratissima (Avocado) Oil, Prunus Armeniaca (Apricot) Kernel Oil, Carthamus Tinctorius (Safflower) Oleosomes, Cananga Odorata Flower Oil (Ylang-Ylang Oil), Citrus Limon (Lemon) Peel Oil, Pelargonium Graveolens Leaf (Geranium) Oil, Aloe Barbadensis Leaf Juice, Lavandula Angustifolia (Lavender) Oil, Glycol Distearate, Glyceryl Stearate, Sodium Hydroxide, Phenoxyethanol, Ethylhexylglycerin, Sodium Methyl Cocoyl Taurate, Disodium EDTA.