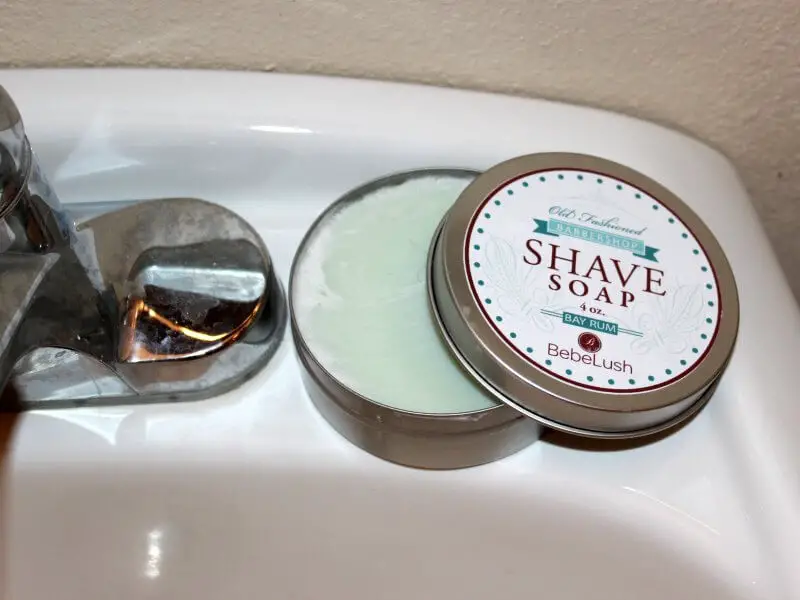 I'm a sucker for Bay Rum.  There's just something about the scent that says to me "freedom," "rogue," and "classic"all at the same time.  Maybe it evokes a bit of the image of the classic rakehell for me.  So when BebeLush asked me to try their Bay Rum shaving soap, naturally I obliged.

Bebelush Bay Rum
BebeLush's Bay Rum is a bit different from the "classic" scent, with a pronounced orange citrus note on the puck.  Lathered up the scent "flip-flops" for me: it's more of an orange scent with a pronounced Bay Rum note!  Either way it is a pleasant, lingering scent (but it does not linger too long).  The ingredients also list clove essential oil along with shea, cocoa, and mango.  No synthetic fragrances, dyes, or preservatives are used.
The lather is very good–perhaps not quite as luxurious as some other artisan-made soaps I have, but that's a nit pick because I found the performance excellent.  I am able to get my normal, multi-pass shave completed with plenty of lubrication and cushion.  And lather builds reasonably quickly, even with my hard water.
BebeLush Bay Rum
shaving soap should appealing if you enjoy Bay Rum or citrus-scented products.