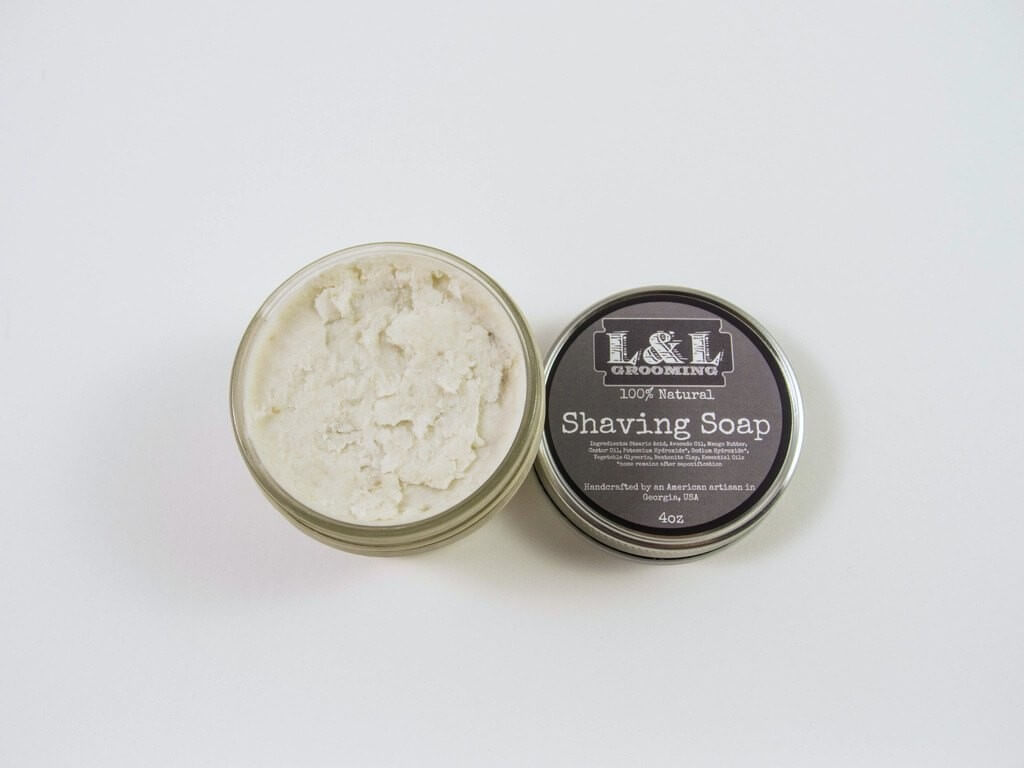 A couple months ago I happened to run across THIS thread on Reddit about a guy who decided to chase his dream by quitting his day job and opening an artisan grooming business.  His first product was a shaving soap and I was intrigued so I bought some.  I turned out to be his very first customer!
L&L Sandalwood & Bergamot
"L&L's original scent is a deceptively simple blend of bergamot and sandalwood that is never out of place. Whether you're on the beach, roaming the countryside, or on the bridge of a starship, our original scent will never let you down."
That description is pretty much what I get too: predominately sandalwood with another "woody" undertone.  To me I think it's quite similar to the Gentleman's Hangar sandalwood shave cream I wrote about recently (that's a good thing).  It's definitely woody but without the "dirty" or "muddy" elements that a lot of those types of products seem to have (and that I don't care for).
There are four ounces of soap in a nice glass jar.  Unfortunately the diameter of the jar is smaller than a lot of other jars.  However you can pop the puck out of the jar to lather in your hand or another bowl.  But lathering is surprisingly easy even given the small diameter of the jar: it just takes longer.
The scent of the lather softens considerably when it's on my face.  I've been told that recent batches have been made a little stronger so the scent will be more noticeable when lathered.
Performance is where the rubber meets the road and I find L&L's shave soap excellent.  Soaps with bentonite clay tend to irritate my skin but there must not be too much here because I haven't had a problem.  I find lubrication and cushioning right up there with other fine artisan shaving soaps.  Worth $15?  Well…if you're into sandalwood yeah, I think it is!
Ingredients: stearic acid, avacado oil, mango butter, castor oil, potassium hydroxide*, sodium hydroxide*, vegetable glycerin, bentonite clay, essential oils
*none remain after saponification