I have been able to compile some statistics about what Sharpologist readers have been buying.  I thought it might be interesting to list the top ten products in different categories.  First up, shaving brushes.

1. Escali 100% Pure Badger Shaving Brush
The top-selling shaving brush on Amazon by a wide margin…which is unfortunate.  I'm not even going to link to this product because it's so terrible.  Up to a year or so ago it was OK for it's low price but it has gotten much worse, with a very loosely-packed hair knot, poor adhesive, and uncoated wood in the handle.  Avoid.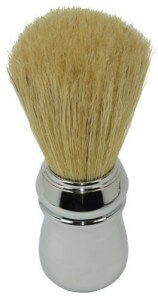 An excellent value, the Pro 48 has been around for a long time and has been quite popular.  It is well made and a good value.
The Perfecto brush is cut from the same clothe as the Escali brush (and may in-fact be produced at the same facility).  My example of the Perfecto brush "sucked less" than the Escali brush but not by much.  Not recommended.
This Edwin Jagger shaving brush has "Best" quality badger hair–really a mid-grade example.  While some may consider it a bit on the small side it is well-made and you should get years of good service from one of these brushes.
The Tweezerman brush has changed over the course of the past 12 months.  It used to be a common entry level brush (like the Escali or the Perfecto, but slightly better made).  Although Tweezerman has discontinued this brush it is still available, albeit at a much higher price, at some outlets.  Tweezerman has replaced the original brush with THIS brush.  It is made with better materials but it is also smaller and is at a somewhat higher price point.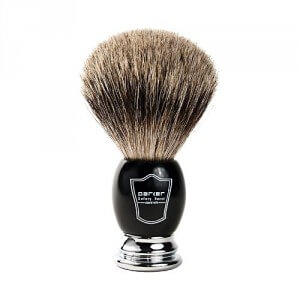 A relatively large brush and an excellent value.
This is the same brush as the Edwin Jagger listed above, in a different color.
I have no personal experience with this brush.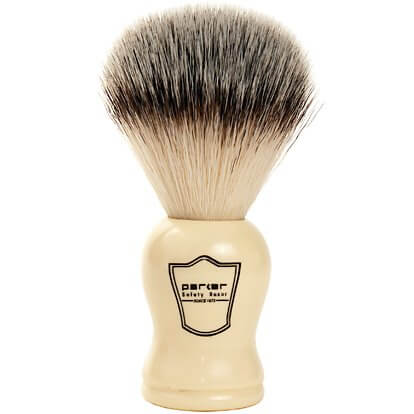 This list was compiled from reports supplied (mainly) from Amazon.com, and other sites where Sharpologist is an affiliate. One of the ways Sharpologist is able to cover its costs and be a sustainable business is a small commission earned when readers make a purchase from Amazon or other sites after clicking on our links (including those above). While no personal details are passed on, an overall report about what was bought is available and was used to create this list.  See the disclosures page.