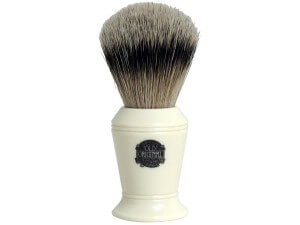 The Vulfix 375 is one of Vulfix's most popular shaving brushes.  It uses "super" grade badger hair and measures:
Knot: 22mm

Total Height: 100mm

Handle Height: 51mm
Be sure to review shipping/handling fees and taxes when comparing product pricing.
CLICK HERE for price on Amazon
CLICK HERE for price on West Coast Shaving

If you use this product be sure to leave a comment below with your review so that others may benefit!