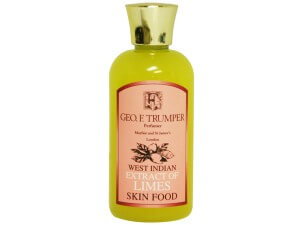 One of the classics.  Trumper's Skin Food can be used as a pre-shave and an aftershave.  As a pre-shave it works to soften the beard for shaving.  After the shave it seals the skin from the elements for a short time and the glycerin base keeps the skin moist.
Be sure to review shipping/handling fees and taxes when comparing product pricing.
CLICK HERE for price on Amazon
CLICK HERE for price on West Coast Shaving

If you use this product be sure to leave a comment below with your review so that others may benefit!