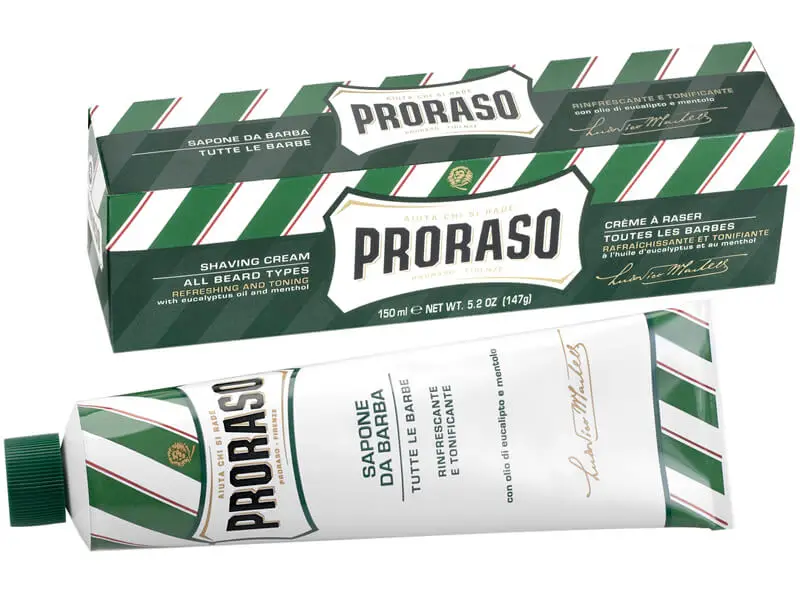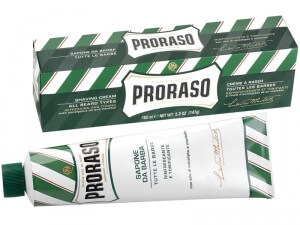 Proraso is one of the most recognized names in traditional wet shaving and a best seller for many years. A new formulation retains the same great performance but is now paraben-free.  Contains eucalyptus oil, coconut oil and natural glycerin. Menthol adds a sensational cooling effect which allows the razor to pass cleanly through stubble. For all skin types.
Price comparions (do not forget to factor in shipping and taxes):
CLICK HERE for price on Amazon
CLICK HERE for price on West Coast Shaving
CLICK HERE for price on Grooming Lounge
If you use this product be sure to leave a review below so others may benefit!