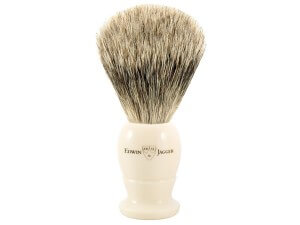 The Edwin Jagger 877 shave brush has been regarded as an great value for years.  It is well built and a good, average size.  It measures:
Loft: 46mm
Knot Diameter: 21mm
Total Height: 99mm
Be sure to review shipping/handling fees and taxes when comparing product pricing.
CLICK HERE for price on Amazon
If you have this product be sure to leave a review below so others may benefit!