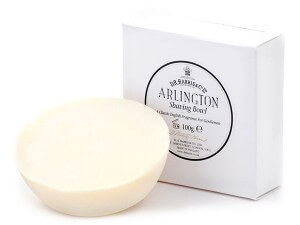 DR Harris Arlington is a classic British tallow-based shave soap with the scent of lemon and fern.  Some say there's a bit of a "creamy" or "musk-like" finish.  It is a "hard" soap that will probably last a long time.
Price comparions (do not forget to factor in shipping and taxes):
CLICK HERE for price on Amazon
CLICK HERE for price on West Coast Shaving
If you use this product be sure to leave a review below so others may benefit!