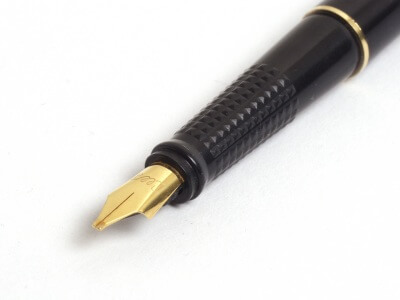 Something on your mind?  Have some knowledge or skill that you think would be useful to Sharpologist readers?  Consider writing for us!  But before you submit your post for review, take a look at these guidelines.
NOTE: We do not accept articles that are designed as a form of advertising for a third party via backlinks–AKA "guest posts." We may assign freelance-generated, relevant content (that we will pay for!) based on an article "pitch" (see below).

We will consider paid/sponsored posts on a case-by-case basis. See our advertising/media kit for more information.
Make it Useful
Our focus is on providing useful, practical, helpful, actionable information. It helps if you know what you're talking about! Educate, teach and show people how to improve their shaving and grooming.  But we are also interested in "human interest" stories as they relate to shaving (being taught to shave by your father, teaching your son to shave, first shave at a barber, etc.).
Bear in mind that most of Sharpologist's readers are men who are wet shavers eager for authoritative information on men's shaving and grooming.  They are looking for more than just the basics!
Sharpologist readers are more interested in "classic," "old school," or "nostalgic" material over "modern," "edgy," or "futuristic" material.
Remember, most Sharpologist readers are men, primarily in the US.
See the bottom of this page for examples of topics we are looking for.
Make It Unique
Be creative, innovate, original.  Offer something that is different, fresh, or that presents a new angle on something that's been said a million times before.  Readers want content that has not been extensively covered on other blogs: bring them something new.  Do not be afraid to bring your personality into the post!  
Make It Relevant
Take time to read some recent posts and browse the archives to get a good feel for the type of post that gets positive response.  You choose the topic – but make sure it works with the theme.
Make It Well-Written
Posts need to demonstrate good command of language, grammar, punctuation, clarity, style and tone. Run your content through a spell check and try to catch all the typos.  Edit your post well, and rewrite it a few times. It's a good idea to set your post aside for a day or two and come back to it with fresh eyes.  Focus on high-quality content that offers a lot of value for readers.  Posts of about 1500 words seem to be the sweet spot (shorter articles can work well too but should be at least 800 words).
Make sure you have a strong introduction that hooks readers and draws them in. Use good structure and formatting. Sub-headers and bullet points or strong impact statements can help!  But write for "scanning" vs. a deep read like a book or professional journal.  Here is an article by Enchanting Marketing about writing for the web that we have found useful: 9 Simple Tips For Writing Persuasive Web Content
Your post may be edited prior to posting for quality or clarity: please don't be offended if minor changes are made that improve your post even more.  Sharpologist editors tend to limit themselves to tweaking headlines, inserting "more" breaks, adding sub-headings, selecting images, correcting typographic or grammatical errors, setting posting dates, and checking for legal concerns (copyrights, trademarks, questions of libel, etc.).  We very much want to keep the "voice" (writing style) of the writer intact!
Have a well-rounded wrap-up: the conclusion is one of the most neglected areas post writing.  End your post well and summarize in a way that encourages conversation and commentary.
Other Important Things You Need To Know To Write For Us
Include a small paragraph crediting yourself as author. Make it fun and interesting, and feel free to include a link to your site.  If you register with Sharpologist you will have a profile page where you can list information, and if you have an avatar on file with Gravatar it will automatically populate your post.  [Note: registrations are currently disabled due to spam registrations but we can easily add you if you ask.]
We like internal linking, so please include a link or two to a relevant post on our blog if you can. You may also link out to other relevant posts on the 'net if you'd like – but don't go overboard.  Sharpologist has the sole discretion to add additional links (paid or unpaid) at any time.
Affiliate links are not permitted without prior discussion.   You must disclose any relationship you may have with  any site linked in your article when you submit it.

Photos – it's great if you have your own but if not we can find some.  They should be good quality (minimum resolution 800 px by 600 px) and free from copyright.  Please don't just grab from the web without checking usage rights.
Please credit all sources, assets and use common sense.
Your post should be original work that has not been offered or published elsewhere (except your own blog if you have one).
All submissions are considered "on spec"–meaning we are under no obligation to accept or publish–unless agreed otherwise by prior discussion. 
If your article is accepted it becomes the property of Sharpologist.  We may, at our sole discretion, use the submission as we see fit including, but not limited to, publishing, unpublishing, modifying, adding affiliate links, and updating content (if we modify the content significantly we may change the byline to "Sharpologist Staff").
Before an article is published you must acknowledge you have read and understand these guidelines.
Topic Examples
Shave Technique examples (about 40% of the total content mix)
Neck
Chin
Nose/lip
Jaw
How to make a better lather
How to get that "smooth as glass" result
How to shave for the first time
How to shave pubic hair
Shave Review Examples (about 40% of the total content mix)
Razors
Brushes
Soaps & creams
Accessories
Face Care Examples (about 5% of the total content mix)
Prep
Ingrown Hairs
Razor burn treatments
SPF
Hair Care Examples (about 5% of the total content mix)
Pomades
Hair lotions/tonics
Shampoos/conditioners
Cologne Examples (about 5% of the total content mix)
Fragrance tutorials
Cologne/Edt reviews
Misc. Examples (about 5% of the total content mix)
Your first shave at a barber.
Teaching your son to shave.
How your father (mother?) taught you how to shave.
Other "nostalgic" topics.
"Diversion" – we occasionally accept a "guy stuff" topic not directly related to shaving/grooming (fashion, watches, drinks, etc.).
We Are Particularly Looking For Regular Contributors
We sometimes have openings for regular columnists who can commit to a monthly or bi-monthly schedule. If you have a unique or authoritative perspective, we encourage you to submit a sample article so we may evaluate whether you'd be a good fit for such a position when it opens up.
What To Do Now
Submit your guest post for review by first "pitching" an idea: use the contact form.
We are excited to see what you have to say!