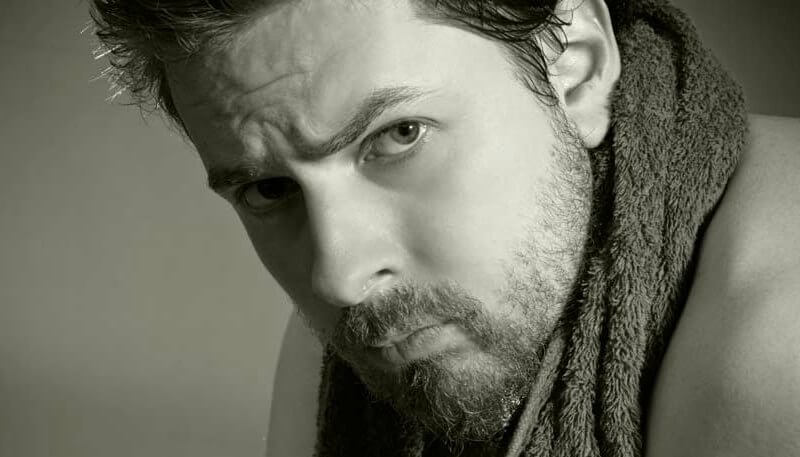 [Comment from Mantic59: I get a lot of email from public relations representatives.  Pretty much 99% of it gets deleted but every now and then there's one that I think is interesting enough to pass along.]  If taking better care of yourself is on your list, you'll want to read these tips. Looking younger, healthier and like the best version of yourself is the best way to start 2017.
"Women aren't the only ones going under the knife to look younger," said Michael James, CEO of Frederick Benjamin. "Male plastic surgery is a rising trend, and according to The American Society for Aesthetic Plastic Surgery, it has tripled in the last 20 years."
With over a decade of experience as a L'Oreal and Revlon executive, James has extensive experience in the men's grooming industry. He started Frederick Benjamin to create natural, solution-based products targeted to multicultural men.
About 1.2 million voluntary procedures were performed on men in 2015! But don't fret, you don't need to fork out lots of cash or go under to look younger – You may just need to cut a few habits out of your routine. If you're doing any of the below, stop now.
You're not keeping up with your beard: We know, scruff is sexy. Keep the scruff if it's your thing, but don't let the facial hair go crazy. Neglecting your beard can make you look older, tired and messy.
You're not moisturizing: Do yourself a favor and keep your skin hydrated! Lack of moisture equals dull skin, less collagen and the kicker, wrinkles.  And if you're thinking that real men don't moisturize, you're wrong. Your wife, girlfriend, mom and any woman in your life will thank you.
You're not drinking enough water: Like not moisturizing, a lack of water is one of the main causes of premature wrinkles. If you'll be in the gym more frequently for your resolution, you'll really want to focus on this one.
You don't tend to those hairs sprouting out of your ears: Just get rid of them. It takes hardly any time, and all you need is a trimmer with an appropriate attachment. While you're at it, get those nose hairs too. You'll be amazed at how much more youthful you look afterwards.
You don't take care of your manly hands: Life takes a toll on your hands, and you can often tell a person's age by the look of their hands. Keep your nails trimmed with clippers, and put some lotion on at the end of the day.
ABOUT FREDERICK BENJAMIN:
Frederick Benjamin provides highly effective grooming solutions that cleanse, condition, and style multicultural hair. We use natural ingredients that promote health and hydration to keep hair soft, moisturized and easy to manage. Invigorating essential oils like natural spearmint and extracts including hemp seed, clove and nettle, provide a light, fresh scent and tingling sensation to activate the scalp and hair.  For additional information please visit http://www.frederickbenjamin.com.