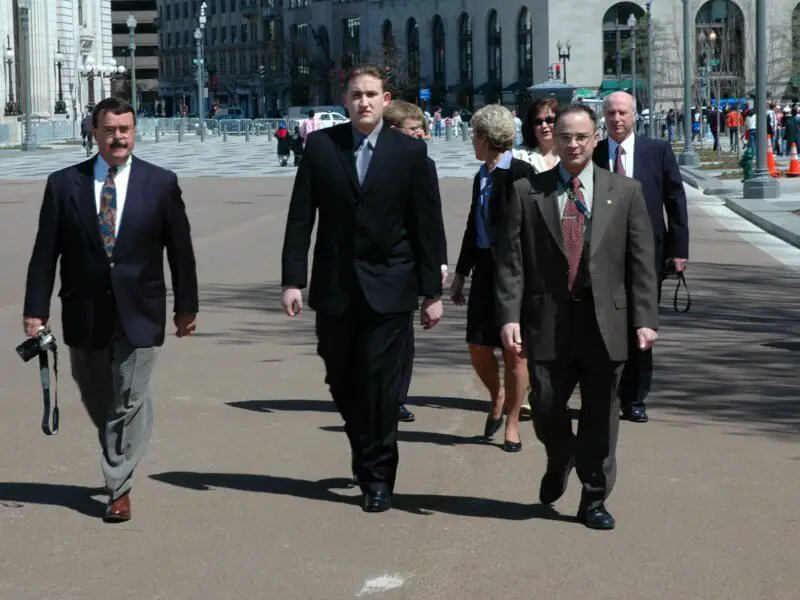 When people talk about dressing for success, they are usually referring to dressing in a corporate setting, or for a job interview. While corporate dress works for most, it doesn't always work for all.  For example, the owner of a construction company might look confident and professional meeting at the client's office in a suit and tie, but that same getup would send a very different message at the construction site. A personal trainer could wear a pair of dress slacks and a polo shirt while giving a presentation at the community center, but would look out of place wearing those same clothes on the fitness floor.  Jobs where you spend the majority of your time being active and getting your hands dirty tend to have more relaxed dress codes. However, this doesn't necessarily mean that you're not making an effort; you just need to approach things a little differently.

Focus on Functionality
One popular saying is to dress for the job you want, not the job you have. That's great if both the jobs are similar, and have similar dress codes; but a personal trainer who wants to be the next Donald Trump isn't going to have much luck demonstrating squat thrusts in an Armani suit.
Instead you should focus on clothes that are suitable for your type of work but still show off your sense of professionalism.
For example, as a personal trainer you should wear name-brand and stylish athletic clothing instead of generic sweats. The name-brand clothing makes you look professional and successful. Also, high-tech clothing is designed to wick away moisture, and has anti-bacterial materials to prevent unpleasant odors – crucial if you have a long day of clients. This does not mean that you have to spend hundreds of dollars on athletic clothes, but you should get the best that you can afford.
As the owner of the construction company you should wear clothes that are sturdy enough to stand up to dirt, and avoid tearing, but are also comfortable for long hours of wear. Your shoes should protect your feet from impact damage, and have heavy-treaded soles for traction. If you spend a lot of time on your feet you should consider compression socks to help reduce foot swelling and discomfort. Compression socks can also help with muscle recovery if you overdo it on the job.
If you're a server, what you will wear depends on whether or not your restaurant requires uniforms.
Many casual-dining places require uniforms, even if it's just a company shirt, while fine dining establishments rely more on dress codes for the front of house.
If you wear a uniform, you should still have control over your footwear choices. You should choose shoes that provide ample support for long hours of walking and standing. Like the owner of the construction company, you would also benefit from wearing compression socks because of the amount of time they spend on their feet.
If you don't wear a uniform, you should choose neat clothing that allows freedom of movement. If you work in an upscale restaurant you may be required to wear dress pants, and even a suit. In that case, make sure you have a couple of backups in case one suit gets stained or damaged. You can also get the suits treated so that they will resist staining.
Ultimately, the clothing you wear to work should be clean, in good condition, and appropriate for the type of work you're doing.
Focus on Fit
Fit is one of the most important things to consider when dressing for work. Even the most expensive clothing can look cheap if it doesn't fit properly; and shoes that don't fit properly can actually do you harm.
If you have never done so, you should consider having your measurements done so you know exactly what size you are. Men are lucky because most of their clothing is sized by measurement, rather than an arbitrary numbering system that varies by manufacturer. Knowing your exact sizing can make the difference between looking like a sharp dressed man–even in jeans and a t-shirt–and looking like a little boy trying to wear his daddy's clothes.
The waistband of your pants should sit at your natural waistline – mid-navel – even if you have a paunch. Wearing them around the hips instead could cause them to slip – even with a belt – revealing the dreaded and much-ridiculed "working man's smile."
Your shirts should be fitted to your torso, without being tight. Shirts that are too loose tend to look sloppy. If you need to wear dress-shirts, consider getting them altered to create a more polished look.
Regardless of your professional field, dressing for success is about wearing the right clothes, at the right time, with the right fit.