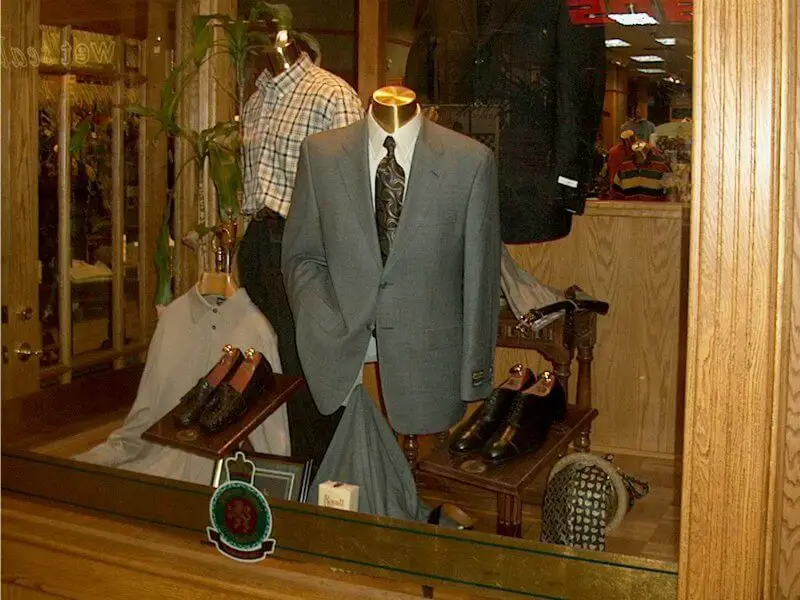 I guess this is a free plug for the Men's Wearhouse but I think it's a worthwhile cause.  They're running their 7th annual National Suit Drive through the end of July.  A nationwide charitable campaign, it encourages consumers across the nation to donate gently worn business attire to their local Men's Wearhouse retail stores in effort to help men get back on their feet.  Over 180 local partnering organizations will be accepting the donations that provide training and skill development to unemployed men in the U.S.  Consumers that donate items will receive a 50% coupon off their next purchase at Men's Wearhouse.  So this week Sharpologist will wander off from shaving to concentrate on style and attire with some articles about what to look for in men's business clothing today.

Current Style Trends
The most common style today is a two-button suit. If you only have a three-button suit, it's time to go shopping.
Flat-front pants vs. Pleated: Flat-front pants are now the standard, though pleats can help give a little extra room at the waistline. If you want pleats, go for the most discreet, least billowy option.
A dated lapel style is the number one tipoff that your suit is older than you are. The width of your label should stylistically mimic the width of the ties you will be wearing.
Fat ties are out, as are lapels as wide as a sail.
Center Vent: As the name implies, the cut goes up the middle of the jacket. A Center Vent should lie closed when you are wearing your jacket, or the jacket fit is not right.
Side Vents let you put your hands in your pants pockets without the jacket bunching up and allow the jacket to lie smoothly in the back when seated. Side Vents can also make a jacket appear slimmer.
More tips and suggestions on buying a suite can be found HERE.