It's time once again for Sharpologist's annual holiday gift guide! Like last year, it's been another crazy year out there, so maybe it's time to get yourself (or someone you love) that special shaving-something…or leave a printout of this article laying around the house as a hint. Luckily there are recommendations at almost every price point!
A Look Back
Sharpologist has covered quite a number of gift-worthy products this year. Click/tap to read:
Grooming Dept Moisturizing Pre-Shave
Timeless ALSB45 Aluminum Razor
Battle Brothers MkII Aluminum Double Edge Razor
Will Wholly Kaw La Supérieure Dulci Tobacco Shave Cream
New York Shaving Company Mr. Scala
Above The Tie X1 SE Slant Razor
Parker Adjustable Injector Razor
Saponificio Varesino Mirto di Sardegna Shave Soap
OneBlade Black Tie Shaving Cream
Tatara Muramasa Adjustable Razor
A $10 Adjustable Double Edge Razor From Amazon?
The Art Of Shaving Embossed Silvertip Synthetic Shaving Brush
A Cleaner Face For A Better Shave? – Land And Lore
As you can see it's been quite a year for razors. And the continued robust selection of truly excellent shave soaps and creams is noteworthy as well.
But it has also again been "quite a year" for the world's health and economy. Luckily, shaving as a hobby doesn't have to be expensive. There are some excellent products available at almost all price points.
Note: Amazon, Etsy, Grooming Lounge, OneBlade, PAA, Smallflower, Supply, Teige Hanley, and West Coast Shaving links are affiliate.
Razors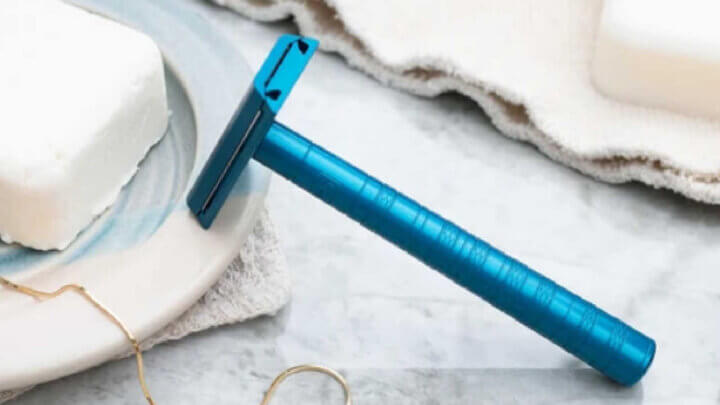 Looking for a razor that's a little out of the ordinary from the "typical" double edge razor? For the pivoted single-blade experience check out a OneBlade razor.  My enthusiasm for OneBlade razors is well-known.  They're all mild and will be familiar to use for the cartridge razor user you may be trying to "convert" to old-school wet shaving (or maybe you just want one for yourself!). OneBlade razors have three different price points: the entry-level, very mild Core; the mid-price, slightly-less-mild Hybrid; and the least-mild (but still very approachable), premium Genesis.
The Supply Single Edge is available in Stainless Steel or lower-cost Alloy; Parker's Adjustable Injector razor uses the same kind of blade.  Supply and Parker offer two different takes based on the same technology.
For a high-end adjustable razor experience the Rex Ambassador is a premium product (currently out of stock as I write this but returning shortly) and the Tatara Muramasa would no doubt be welcomed by the shaving aficionado, while the Parker Variant is more "mainstream" in the adjustable razor world.  The SNMIRN, the Qshave "Futur Clone," and Razorock Adjustable Razor are low-cost introductions to adjustable razors.
The Henson AL13 razor has become incredibly popular this year (with interest eclipsing much more established razors).
Gillette's "throwback" razor, the Gillette Heritage razor, continues to be available on Amazon.
Then there are artisan-made razors like Timeless, Karve, and Blackland; or homage razors like the Razorock Game Changer or Mamba (availability from artisans can be spotty with supply-and-demand, especially around the holidays, so shop early).
Brushes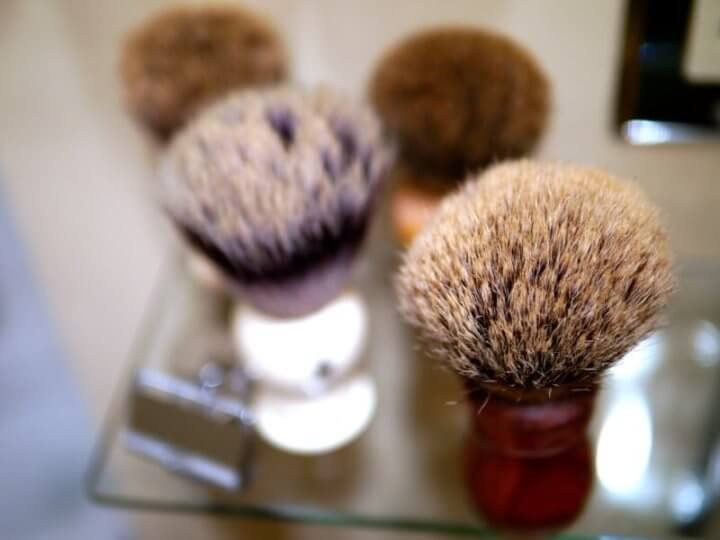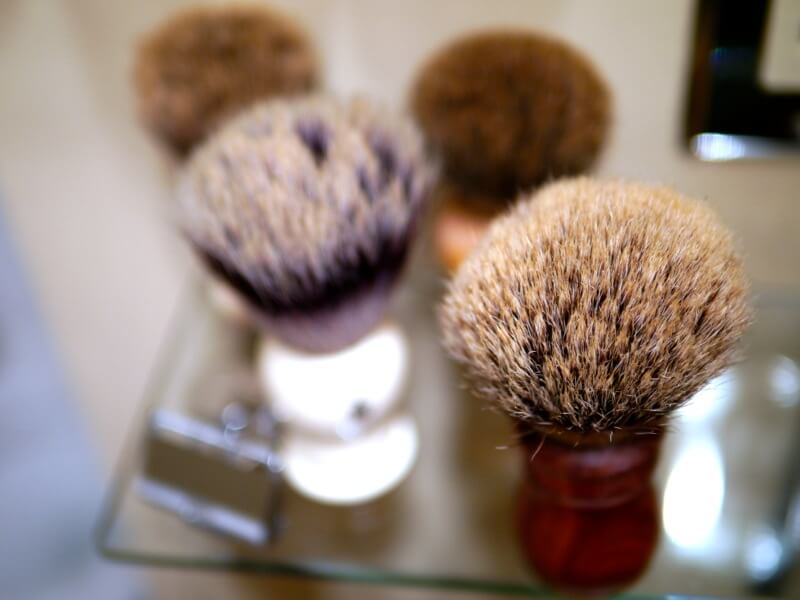 Synthetic shave brush fibers finally "caught up" to high-end badger hair performance. And the pricing is astonishing. The PAA Peregrino and Amber AeroLite brushes, for example, are priced at a fraction of similarly-performing badger hair brushes. Other shave brush brands are following suit: even premium-level Simpson has introduced their Trafalgar synthetic brush at an un-Simpson-like price point!
Beyond that there are excellent, gift-worthy badger brushes such as the classic Simpson "Chubby" series brush.
Artisans like Wolf Whiskers, AP ShaveCo, and Pantarei have been pumping out shave brushes on a regular basis too (but again remember that availability from artisans can be spotty with supply-and-demand, especially around the holidays).
Creams, Soaps, Lotions, Potions
You can hardly go wrong with a shave cream or shave soap from the Sharpologist "best of" lists. Just make sure you get something with a scent that will appeal to the recipient.
Land And Lore's basic kit with an excellent face wash and a solid moisturizer is definitely worth a try.
Grooming Dept's Moisturizing Pre-Shave is worth a look as well.