Father's Day is coming soon and Sharpologist turns its attention to what to give dad.
5 Great Father's Day Shaving Gift Suggestions (With Alternatives) For 2020
This year's wet shaving Father's Day gift guide is a little different than previous years.  I've decided to concentrate on five shaving products that I think a dad would really enjoy and use consistently.  But I'll also offer five alternative products for you to consider for dad as well.
[Note: Amazon, Oneblade, PAA, and Supply links are Sharpologist afflilate.]
A Gift-Worthy Razor
OneBlade Genesis.  If you're a long-time Sharpologist reader (especially a double edge razor enthusiast) you may be tired of seeing that razor recommended.  But hear me out.
I know it's relatively expensive (but it does have a "lifetimes" warranty) and has a limited blade choice (then again, so do most cartridge razors).
But OneBlade razors use a single blade to reduce the chance of irritation and razor burn because it doesn't rely on the "hysteresis" effect that modern cartridges use but has a pivot like most modern razors so he'll get a consistent shave.  And, as it has a front-facing pivot like many modern cartridge razors it's a familiar, relatively mild shave so there is less of a chance of nicks and cuts (and I like many others do get a smooth, close shave).
If dear ol' dad is not a shaving aficionado but would appreciate a great shave experience, this could be it.
And as a perk for a gift, the razor can be engraved!
[the_ad id="196824″]
Alternative
What if dad is a shaving aficionado with half a dozen double edge razors in his bathroom?  How about something a little different (but not too different)?  The Supply Single Edge razor comes in a variety of materials and finishes, and has three base plates for an "adjustable" shave.
A Really Good Shaving Cream And Aftershave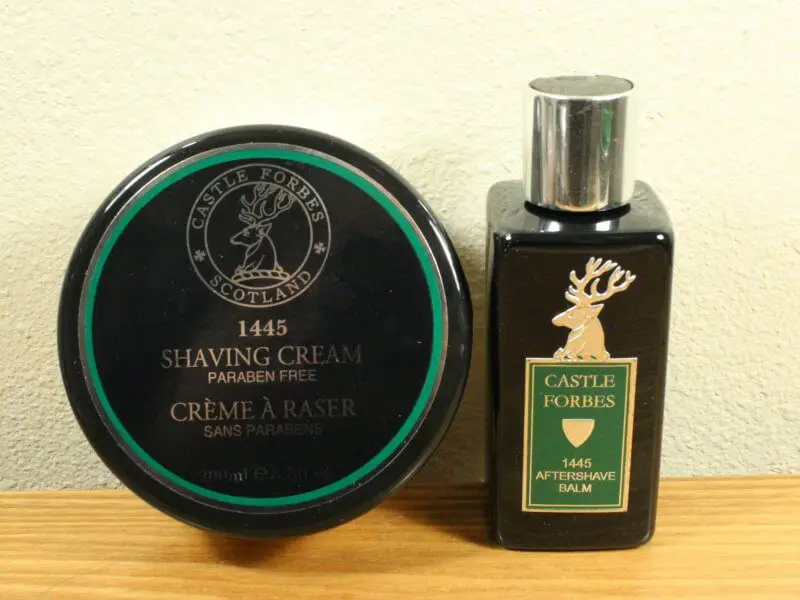 When it comes to giving a shaving cream or shaving soap as a gift, I always opt for a lathering shave cream.  Shaving creams have a bit more cushion to them (compared to shaving soaps) and you don't have to use a shave brush with them if you don't want to (just use more of the cream), though using a brush does enhance the shaving experience.
And it would be nice to be able to offer dad a matching aftershave balm that worked really well, too.
There are a lot of great shave creams and aftershaves out there but one set I would particularly suggest for a gift is Castle Forbes.  Their reputation for performance has always been outstanding and they offer several scents:
All are fairly strongly scented and I think the scents provide enough variety to match just about anyone's preferences.
Alternative
St. James of London shave creams and aftershave gels offer an interesting variety of scents and excellent performance and are available in a smaller, less expensive format.  Also available on Amazon.
A Quality Shaving Brush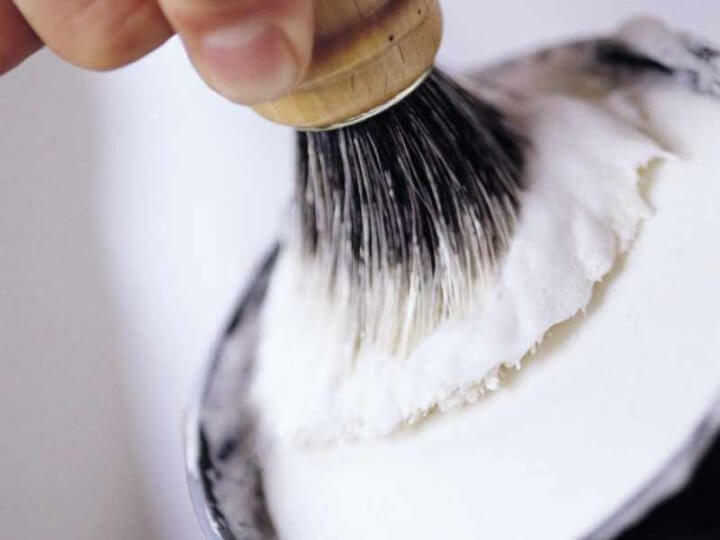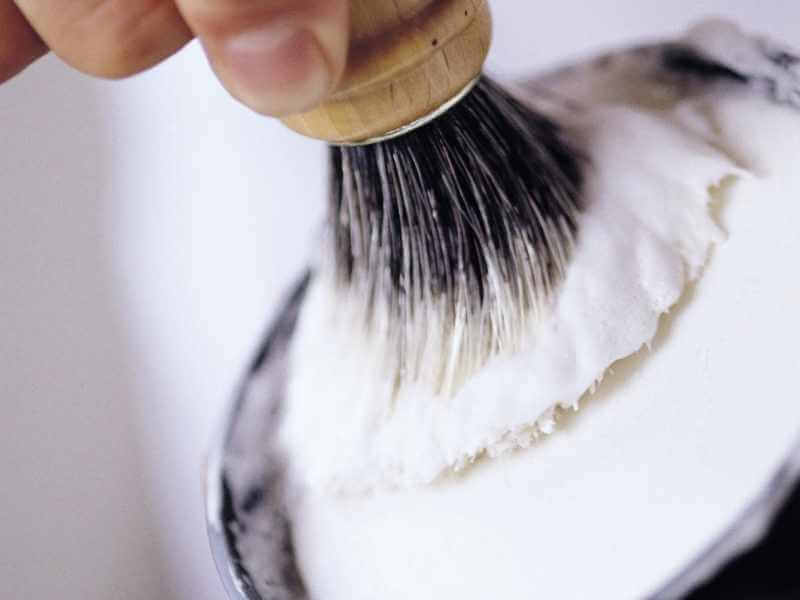 If there was any single thing that many say enhance the shaving experience, it's the shave brush.  There are many excellent options in shave brushes these days, far more than just a few years ago, with many produced by small artisans.  The limiting factor is the availability of the actual hair or fiber: most of both the natural hair and synthetic fiber products come from the Far East.  The recent health crisis has strained distribution and transportation channels, making obtaining a finished product a little more challenging.
If dad is interested in a quality "classic" brush with badger hair the Shavemac "D01" silvertip badger knot has a reputation of being both super dense and super soft: use Shavemac's "configurator" tool to build him a semi-custom brush.
Alternative
In years past high-grade badger hair "ruled the roost" when it came performance.  However the newest generation of synthetic fibers are finally challenging badger for dominance.  And because synthetics generally come at a lower price point they're beginning to make a significant dent in the market.
If dad might be interested in a high performance synthetic fiber shave brush check out the Phoenix Artisan Accoutrements (PAA) Peregrino brush.  The fibers seem to combine the best qualities of a "Plisson-esque" brush and a "synthetic horse fiber" brush.  Personally I don't care for either of those fibers by themselves but combined they create a lather-making machine!  The fibers are soft but resilient at the same time.  And to top it off the brush is under US $20.
I loaned my Peregrino brush to my 90-year-old father-in-law to try (as he has trouble grasping things with his hand) and he promptly "stole" it from me.  Not only does he love the handle but he says the fibers feel "like feathers" and it works much better than the scritchy pure badger hair brush he had been using.  Now I have to buy another Peregrino for myself….
Taconic also makes a good synthetic shave brush.  There are also some brush artisans like APShaveCo on Etsy who specialize in synthetic fiber brushes.
A Shave Lather Scuttle
Historically a shave scuttle was used to keep shave soap and lather warm throughout the shave.  A few years back a few hearty artisans tweaked the classic design to make it easier to build lather in a scuttle as well.  Georgetown Pottery is one of the premier potters making scuttles for shaving.  This shaving accessories has become indispensable to some "shave nerds" and dad might really enjoy it as well.
Alternative
A less expensive (and some say more versatile) variant to the shave scuttle is Shavebowl's Modular Shaving Bowl And Scuttle.  Perhaps not as elegant-looking as a hand-thrown pottery scuttle it's still a pretty nifty way to organize shave gear.
Conclusion
Celebrating Father's Day is an important milestone for some families and so it makes sense to think about getting dad something really good that he probably wouldn't get for himself.  Get him something he would really like and use.