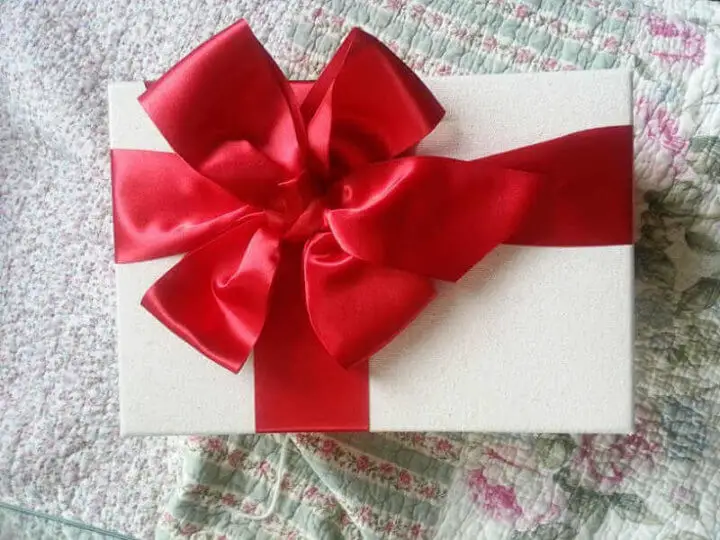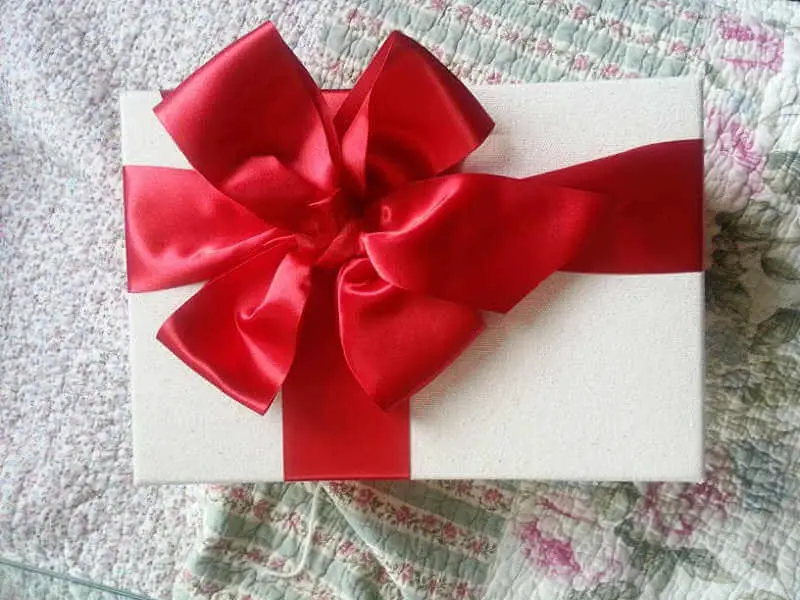 It's that time of year again!  Every year around this time Sharpologist looks back on the products that have generated buzz in the wet shaving world and make suggestions for that perfect holiday gift.  Here are this year's ideas.

This post will be periodically updated throughout the holiday season with promotions and sales of interest to wet shavers  Scroll to the bottom of the article!
(Amazon, West Coast Shaving, OneBlade, Supply, Rockwell, Zirh, and PAA links are affiliate.)
Razors
This year might be called "the year of the adjustable razor," with a bevy of adjustable double edge (DE) razors hitting the market.  If you're a dedicated DE shaver maybe it's time to think about trying an adjustable: using one can help compensate for subtle variations in other parts of the shave (a too-sharp blade, a sensitive spot on the skin, a shave cream not performing up to snuff, etc.).  Or just find that one, perfect setting that's not too mild or too aggressive.
It wasn't that long ago that there were only two choices for a new adjustable razor, the Merkur Progress and the Merkur Futur.  Then the Parker Variant broke into the space and showed that there was an under-served portion of the market.


This year saw additional entries into the adjustable razor market at all price points.  At the low end of the price range I like the Weishi Nostalgic Adjustable (~ US $35) because it has a very wide range of adjustment and–for an import made in the Far-East–has a reasonably decent reputation for design and quality control.  At the high end of the price range is the Rex Ambassador adjustable (US $249), an artisan-crafted, stainless steel razor that would make a terrific gift for the shaving aficionado (Sharpologist review of the first release; now in their second iteration).
Looking to stay in the "traditional" DE format but maybe looking for something a bit different?  Check out the Rose Gold-colored razors.  Rose Gold can give off an amazing "pop" when shown in good light!  Muhle has a fantastic-looking Rose Gold razor, Edwin Jagger has a nice Rose Gold & Black razor whose colors complement each other well, and Parker has a Rose Gold version of the Variant!
Single Edge?
Double edge (DE) razors are the "bread and butter" of the old school wet shaver but this past year saw a resurgence of the single edge (SE) razor, too.  If you're a devotee of the DE, maybe an SE should be on your gift list for something new to try.


It's no secret that I really like OneBlade single edge razors.  Yes, they're too mild for some, and others gripe that the pivot makes it "too easy" (!) to shave with.  But it's hard to argue with the results.  Particularly now that OneBlade razors are now available at a variety of price-points: the entry-level Core razor ($75), the ultra-deluxe Genesis razor ($400), and the recently launched Hybrid razor that combines elements of the Core and the Genesis razors ($200).  There is even a limited edition Rose Gold Genesis razor!
The Supply Single Edge (v2) ($79) has had a lot of buzz this year too.  Sharpologist readers have shown a ton of interest in this razor, particularly in the last half of the year, and it's easy to see why.  It's well designed and well-built, and it's available with different base plates to better customize the aggressiveness of the shave (Sharpologist review).
I think both of these SE razors are exceptional, for different reasons: OneBlade is great for the guy who is transitioning from multi-blade cartridges (or anyone else) who still wants some "forgiveness" in a razor with a pivoting head, and a great shaving experience besides; Supply is terrific for the aficionado who is spreading their wings into a more customized shave, using a blade that has less flex than a DE.
Artisan Or Collectable?
I think there may be a temporary "glut" of artisans who make razors–and this may be the time to take advantage of it.  If you've been browsing Sharpologist at all you've learned about the razors from Wolfman, Paradigm, Blackland, Karve, Raw, Timeless, and Rocnel.  There are also razors from artisans like Tatara, Asylum, Charcoal Goods, and PAA.  The interesting thing about these razors is that even if you try them and decide they're not for you, they may become a collectable for the future!
(Some of these razors are available from sources other than the artisan, such as West Coast Shaving, Bullgoose, and Maggard Razors.)
Brushes

For a gift treat how about a luxury shave brush?  When The Shave Shack of Texas opened I got to see a lot of products "in the flesh" and some of them look different than the images you may have seen on websites or photos.  The Muhle Rose Gold brush, like the Rose Gold razors mentioned above, looks incredible under the right light!
Artisans like Wolf Whiskers, Envy Shave, Declaration Grooming, and Pantarei (Sharpologist's article about Pantarei brushes) have been pumping out shave brushes on a regular basis (though availability from artisans can be spotty with supply-and-demand, especially around the holidays.
Yaqi, a brush original equipment manufacturer (OEM), has started selling shave brushes under their own name.  They're getting quite the buzz in the wet shaving community for their interesting handle designs, low cost, and decent quality control.
West Coast Shaving is carrying some of these brushes as well, so you have an alternative source.
Creams/Soaps

Lots of easy recommendations for holiday gifts here.  Really any of the products mentioned in Sharpologist's Best Shave Cream and Best Shave Soap lists would make a terrific gift.  But let me mention a few stand-outs.
PAA's "Ultra Premium CK6" line has generated a lot of attention (well-deserved in my opinion) in a very short amount of time.  Check out Sharpologist's review to get an idea of what this stuff is like!
Wm. Neumann's "Old Fashioned Soda" is my all-time favorite shave cream…and I've tried a lot of shave creams.  Parker's new shave-cream-in-a-pump-bottle performs very similarly.
Original Shave Co. Signature shave cream just "officially" launched (even though it's been on their website for a short time already).  I bought some a few weeks back and have been really impressed with this newcomer.  The price is great, too.  🙂
Accessories
There's been an uptick of interest in shaving bowls and scuttles this year, with more variety available.  So perhaps this year's holiday gifts could include something to keep that lather from the cream or soap you just bought nice and warm during the cold Winter.
In the early years there were a few hardy souls making lather scuttles: Sara Bonnyman Pottery, Dirty Bird Pottery, and Georgetown Pottery being the most well-known.  You can even find Georgetown Pottery on Amazon.
Now there are many more are getting in on the trend.  And along with the additional supply comes downward pressure on the price points.  You can get a scuttle from Qshave for under US $22 on Amazon (if you don't mind their logo on the side).  PAA sells a plastic "Travel Scuttle" (and they just launched a ceramic scuttle),  Naked Armor offers a shaving set (that includes scuttle, soap, and brush), and the modular Shave Bowl can be configured several different ways.
Shave bowls (vs. scuttles) have come a long way, too.  Fine, Captain's Choice, Edwin Jagger, and Parker are among the popular ones.  But Supply has a nifty marble lathering bowl!
And don't forget Pereira Shavery's unbreakable shave bowl crowdfunding campaign.
Other Ideas
Sharpologist's recent article on "starter kits" could be the inspiration on getting a set of shaving products.  For someone tipping their toes into old-school shaving, and who happen to be into history or nostalgia might get a kick out of the ShaveHQ Starter Kit.
Sharpologist's recent article on body grooming could also give you some ideas.
Or maybe its time to give (or get) a really nice razor/brush set, like Edwin Jagger's Horn/Nickel set with a matching stand?
Promo And Sale Updates!
The Art Of Shaving


20% off site-wide at Grown Man Shave (no coupon needed, discounts are already applied)


Alpha Shaving 15% discount and free shipping.


American Shaving Co.:
Get 30% off your purchase of all American Shaving Co. products
+ FREE Shipping when you buy 2 or more. No coupon code required.
– AND –
Get an additional 15% off your purchase of 3 or more products
Includes shaving bundles. Use coupon code: STOCKINGSTUFFER


Caswell-Massey: get an Additional 20% Off Black Friday Prices When You Use Code BFS18 at Checkout
Wet Shaving Products Black Market Sales
Supply: 20% off purchases of over $100 with promo code BF2018


Mama Bear Soaps: 15% off site-wide with coupon code mamabear at checkout
Super Safety Razors through Cyber Monday – Spend $35.00 and get a free Full Size Taconic Aftershave Balm. Additionally, all Parker Safety Razor purchases receive a free Parker Saddle Leather razor case ($16.00 Value).
Rockwell Razors is giving away 500 R1 razors (pay just shipping).  Also 15% discount site-wide with checkout code BLACKFRIDAY, through Cyber Monday.
West Coast Shaving: 45% off WCS products, 20% off other products, with minimum $45 purchase plus free shipping.
Phoenix Artisan Accoutrements discount code friday.
Grooming Lounge: 20% off all Grooming Lounge products with code HANDSOME20.


Pacific Shaving exclusive for Sharpologist readers: Use Code sharpologist for 20% off all orders $30+ (valid through 19 December)!
Straight Razor Designs: 60% off with code SITEWIDE60.
St. James of London 15% (24 November only) with coupon code shopsmall.
Barrister and Mann 15% off (except samples, Reserve Waves and Vespers) with code BLACKFRIDAY.
Razor Emporium 20% off sitewide (except PAA and gifts) with code blackfriday2018.
Chiseled Face 26% off everything with code TI19-XW5P-JX8Z
Zirh: Cyber Weekend Sale! Enjoy 30% off Site Wide at ZIRH. Valid from 11.22 thru 11.26 .

Karve Shaving: Free shipping all weekend with the code KARVESHIP2018.
Soap Commander: 15% off site-wide.
Like Grandpa: 30% off site-wide with coupon code blackfriday30.
Noble Otter: 15%-30% off select Soaps and Aftershaves; 40% off Noble Otter Synthetic Brush; 10% off Bath Soaps
Stirling Soaps: 25% off all Badger Brushes; 10 Door Buster 5.5oz bath soaps for $3.25;8 Door Buster Shave Soap (3oz) and Aftershave (2oz) sets. $7.50 each or $14 for a set
The Holy Black: FREE shipping on any order with code SHIPITFREE; FREE Derringer Pin and Patch set with every order; 50% off all Pomades with code POM50; FREE SR-71 Razor with orders over $200; Buy 2 Get 1 FREE Snake Oils (must add 3rd Snake Oil to cart) with code BOGOSNAKE; FREE Shaving Cream with any Razor purchase; 50% off Elixir Eau de Toillette.
Sudsy Soapery: 41% off everything with code CYBER18
Tallow and Steel: 25% off Collections (Soap + Aftershave combo)
Henri et Victoria: 75% off clearance items with code GONEFORGOOD75 and 25% off regular items with code JUSTFORYOU25
Dr. Jon's: Buy 1 Get 1 50% off all products except clothing
Bullgoose has Door Buster Specials.
Classic Shaving 20% off "most items" site-wide with coupon code BFCM2018.