Father's Day 2019 falls on Sunday, June 16.  Maybe it's time to get dad something special for his shaving needs?  Or maybe you, as a father, need to leave a little hint around the house?  Print out this post.  Plus some Father's Day giveaways!
(Amazon, West Coast Shaving, Supply, and OneBlade links are Affiliate.)
How About A Razor?
The classic grooming tool for dad.  Maybe it's time to give him something that may stand out from the crowd?
I'm a huge fan of the OneBlade razor.  It's mild, forgiving, and gives consistently me great shaves.  If dad currently uses a cartridge razor or is new to the 'old school' way of shaving, a OneBlade could be his savior.  While the original Genesis model is considered a premium-priced razor there are now versions a other price-points, including the mid-level Hybrid and the entry level Core.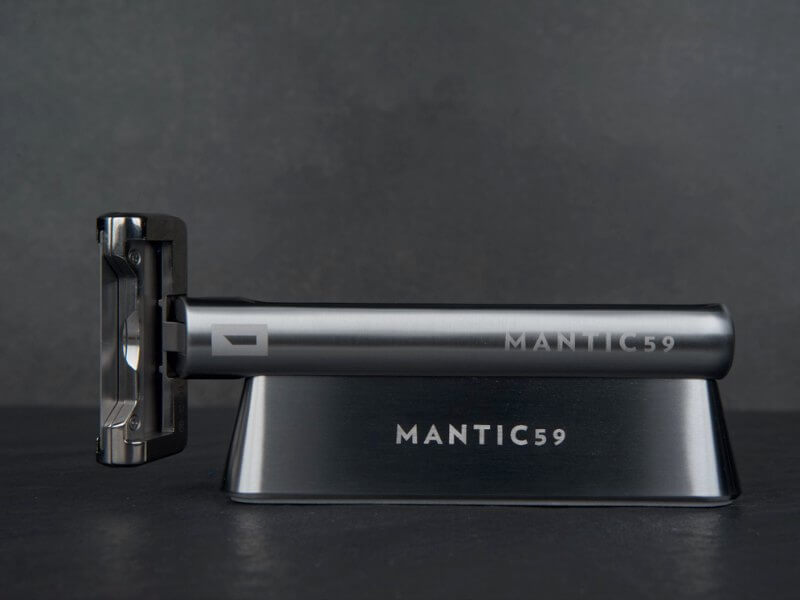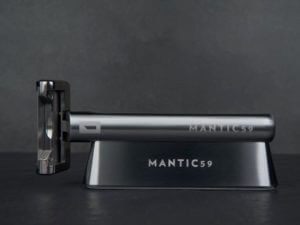 Plus OneBlade is currently running a Father's Day special with $50 off the price of a OneBlade razor kit.
Another option for the father used to a pivoting cartridge razor is the Leaf razor.  It can accept one, two, or three blades (double edge blades snapped in half) and, like OneBlade, has a very nice pivoting head that works particularly well for large areas (like if Dad shaves his skull).
If Dad is an experienced wet shaver looking to up his game with something maybe a little more challenging I recommend the Supply Single Edge razor.  It's available with three different base plates so it can provide a "mild," "average," or "aggressive" shave and while it does not have a pivoting head it does have a familiar, comfortable feel, and it's built like a tank (made of Stainless Steel)!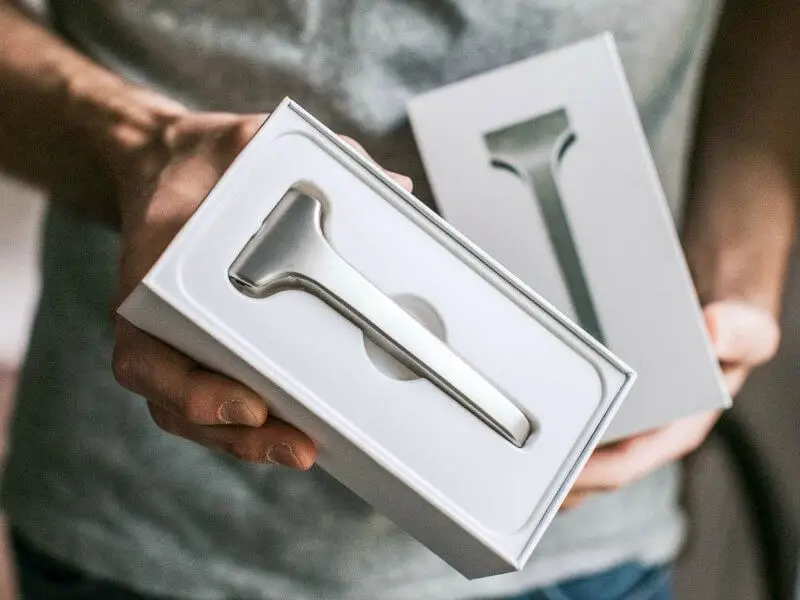 Supply is running a Father's Day special: buy a Starter Set and get either a set of additional base plates, or a stand, for free.
If Dad is still looking for that classic double edge razor experience though, there are definitely some gift-worthy options.  May I suggest an adjustable double edge razor?  The Parker Variant is time-tested.  The Viking's Blade Emperor is new to the scene but the "Augustus" version is visually very appealing and has been performing very well for me in the short time I've had it.  And the Rex Ambassador is a Stainless Steel razor that is fully adjustable and could become an heirloom to pass down!
And just as this article was about to post I've been informed that the new Edwin Jagger 3ONE6 DE razor in Stainless Steel or anodized aluminum has become available!  Check your favorite vendor for availability.  It comes in three colors (plus the classic chrome) and shaves very well.  Full review coming to Sharpologist shortly.
How About A Shave Brush?
I recently wrote an article about the new generation of synthetic shave brushes that might give you some inspiration.  Beyond that there are excellent, gift-worthy brushes including my favorite WSP "Monarch" brush, the classic Simpson "Chubbie 3" brush, or the inexpensive-but-still-excellent Stirling "Finest" brush.
How About A Really Great Shave Cream Or Soap?
Looking for a limited edition product that might intrigue a dad who's into science fiction?  Barrister And Mann's 42 shave soap might be just the ticket.  It's only available for the month of June, so grab a tub while you can!
And there is always a really good shave cream or shave soap.  Give some thought to finding something that he thinks smells good.
How About A Shaving Accessory?
A traveling dad might enjoy a nice new Dopp kit.
Dad doesn't travel much but he is a "bowl latherer?"  Take a look at the unusual Spiffo bowls that come in a version for the right-handed and a version for the left-handed.
Or how about an interesting razor and brush stand like this one from Super Safety Razors or this silicon razor and brush holder that attaches to your mirror.
Father's Day Deals From Wet Shaving Vendors
Here's a selection of sales that I know about from wet shaving vendors.  I'll update this list as I find new ones:
West Coast Shaving: From 6/8 – 6/12 Free Priority shipping promotion on any orders $35+ With promo code FATHERSDAY on checkout.
Eshave Father's Day specials.
Royal Shave Father's Day Gift Guide.
Fendrihan Father's Day Gift Guide.
Proper Moose Father's Day Gift Guide.
Father's Day Giveaways!
Sharpologist is doing a Father's Day Shaving Giveaway!  Click here before 11:45pm Central Time on June 9 for your chance to win one of the following:
Phoenix Artisan Accoutrements Starter Kit
OneBlade Hybrid Kit
The Art Of Shaving Starter Set – Courtesy Bullgoose Shaving Supplies