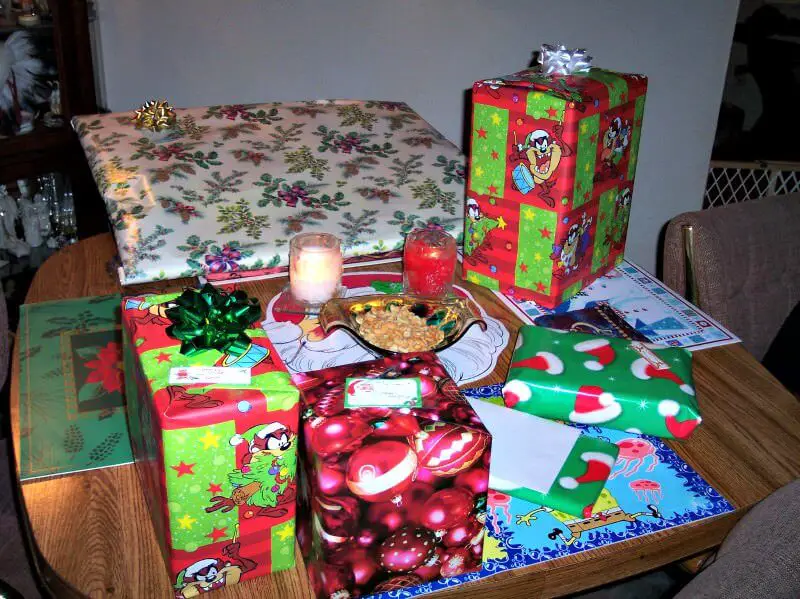 Each year around this time Sharpologist offers holiday gift advice, either ideas for giving to your favorite wet shaver or for your own list.  We've looked back at this year's reviews for the best stuff, plus some of our personal favorites, for the 2015 Holiday Season Gift Guide.

Media
Brushes
Razors
Creams & Soaps
Other Shaving/Grooming Stuff
Grooming Lounge's "The Shavior" is a great idea if you are looking for something that's effective at treating shaving ingrown's and irritation.  Their Super Powder is great for keeping those "hidden" areas dry and comfortable too….
Consider a Shaving Mug Or Scuttle for that little "guilty pleasure" of warm lather throughout the shave.
There are a lot of good pre-shave face washes, many easily found in grocery or department stores.  But I always seem to come back to Musgo Real Glycerin Lime Oil soap ("MR GLO").
Fragrances
I asked frequent Sharpologist contributor and fragrance guru Craig K. to offer some men's cologne and EDT suggestions for the holidays:
If you want something other than the usual junk people buy men as fragrance gifts, (Acqua Di Gio, Pi, Cool Water, etc.) I suggest making your gift list more specific than "something that smells good". I could recommend a lot of decent, obvious options that are also reasonably popular (Fahrenheit, A*Men, Terre D'Hermes, Eau Sauvage) but why run the risk of smelling like some other guy in the office or at the gym? Instead, here are a few more unique choices in various price ranges. I guarantee you that few, if any, other men that you meet will smell like you do if you use this list as a basis!
None of these are "fresh" or "aquatic," and so none of these choices will be mistaken for Axe or Old Spice Swagger. Upshot: if you want to smell like everyone else does, you may not want to use this list as your base.  And, yes, I do admit most of these frags are on the extroverted side; you can always get Revlon Jean Nate After Bath Splash Men or Agua Lavanda Cologne by Antonio Puig for Men instead, if you want to be all delicate and restrained…
Do remember though that (nose) blind buying of a fragrance is always a risk, so I suggest that you, oh prudent gentleman, try to sniff these ahead of time at the local department store or by ordering an inexpensive fragrance sample online to smell the ones you are interested in before someone spends a more substantial sum to get you a larger quantity of a smell that you might not like.
Under $25:
Grey Flannel, Geoffrey Beene ($15): Want to see what the fougere base smells like without spending big bucks? Grey Flannel, first made in 1975, is a pale shadow of the mossy superstar that it once was, but it still smells great and has a truly unique scent profile, mainly a woody fougere with a strong scent of violet. The violet is rarely used in male perfumery, but it works wonderfully here, giving GF a mysterious, kind of chilly and tragic scent to it that is very cold weather appropriate. The lavender, coumarin, and oakmoss notes are all noticeable in GF, and the woody notes (sandalwood and cedar) keep it from smelling feminine, and the price can't be beat. Give GF a try to see how the fougere base can be used to create a very rare and interesting scent.
Cabaret, Gres ($20): Shh, don't tell anyone, but Cabaret is supposed to be for women. However, no less an expert than Luca Turin thinks this is a great scent for men, and I agree. Ignore the package, ignore the bottle (which is actually kind of nice looking), and enjoy this well executed and unexpectedly unisex scent. This is a musky rose scent, with sandalwood, patchouli, and amber in the mix, along with a pretty interesting incense note, first made in 2003.
The end result does not smell very feminine at all, unless you think that rose is not for guys, period, in which case Cabaret will not do for you. More open minded gents who think a subtle, well done masculine rose is to their liking should definitely put Cabaret on their lists. The quality of the fragrance elements used is surprisingly good, and those who smell you will not think you are wearing a twenty buck fragrance. (Note that female members of the family might like the scent to wear for themselves too…) If you want a more manly rose, try the pricier Aramis 900 ($29) by Lauder, which is a tad more robust and complex.
Under $50:
Havana, Lauder ($34): One of the great perfume dramas of the modern age. This immensely complex tropical themed fragrance was the epitome of bay rum, mixed in with tobacco, birch wood, two types of incense and 20 (!) other scent elements. Juniper, jasmine, cedar, vanilla – all in there, creating a cheerful yet deep fragrance that has a rich, tropical smell. "Cuba in a bottle" as one reviewer on Basenotes called it…. Lauder killed the original (1994) off in the mid 2000s, and then after massive outcry from those who loved it, brought it back in 2007, with only minor changes in the reformulation. This is not at all subtle, and is an 80s power scent, even though it was made a decade late.
If you at all like bay rum and / or tobacco scented soaps, this is a must-try, and the moderate price makes ownership easy. Even those like myself, who are less enthralled with both bay rum and tobacco, may find the intricate pyramid of notes in Havana to be of interest. Be aware the top notes are a mess though, so after a jumbled opening (of literally less than 5 minutes) Havana is smooth and pleasant, and, like War and Peace, has some intellectual power to it if you dig a little beneath the bold and immense superficial impact of the medium.
Polo, Ralph Lauren ($50): If you don't want to just give em' this link, make sure your gift buyer gets you ORIGINAL Polo, in the green bottle. Not the plebian Polo Blue, Red, or Black, not the teeny bopper Polo "Big Pony" in the green bottle, they need to seek out Polo Original, or Polo Green as Sephora associates call it, if they even have it in stock.
Polo is the very essence of the outdoors, smelling green and mossy, with pine, juniper, leather, carnation, and patchouli along for the ride. This 1978 vintage formula has been amped down a bit over the years, mainly due to the war on oakmoss, so the current version is smokier and greener than it used to be, and projects a bit less. (Which is not a bad thing; vintage Polo was a noted room clearer back in the day, and wearing the vintage these days would be like decorating with lava lamps or dudes wearing fur coats…) Polo is one of the greatest American fragrance designs, and still smells unique and intriguing in the modern era. Just make sure your gift buyer is well prepped, as it's all too easy to get one of the worse Polo scents instead of this one, and unfortunately worse scents is mainly all that Lauren sells to guys these days…
Under $125:
Timbuktu, L'Artisan Parfumeur ($90): Here's where the fancier modern stuff starts! Timbuktu is a "greatest hit" by Bertrand Duchaufour, who is one of the best noses in perfume. Based on his travels in West Africa, Timbuktu, conceived in 2004, is meant to represent woods, pepper, incense, mango, cardamom, African flowers, and smoke, layered on a base of balsam, patchouli, and vetiver: all ingredients found in many rituals common to Mali and other African states in the area.
Timbuktu is strange and unique, offering one of the most unusual scents in modern fragrances, and it has immense longevity and fearsome projection, due to its not inconsiderable use of ISO E Super, a scent element that modern perfume designers use when they want to open nostrils and make eyes water. The complexity of the mix and use of mellow elements like the incense and balsam keeps Timbuktu from being too powerful, but think of this one as a two squirter and you will be within the realm of good taste.
Route Du Vetiver, Maitre Parfumeur Et Gantier ($105): There are lots of inexpensively priced vetiver fragrances of quality for instance Guerlain's Vetiver and Lalique's Encre Noire. The reason why one would pay more for Route Du Vetiver (RDV) is because of its uniqueness and power. The unique part is due to the 1998 effort of master perfumer Jean Laporte to make RDV a sort of "travelogue" and make the fragrance smell like the Pacific tropical Bourbon Islands, which have their own cultivar of vetiver. These islands also have plenty of other grass, along with fruit and flowers. Hence, we have jasmine, black currant, and green notes mixed in with Bourbon vetiver (not the more typical Haitian kind used in other perfumes) and layered over a sweet rich sandalwood note.
The result is a floral / sweet vetiver, which is a unique and fascinating balancing act, as the earthy, pungent vetiver is barely held in check by the sandalwood and floral notes. The effect while wearing this is the olfactory equivalent of those death metal songs where the singer alternates between a bestial growl with guitars thundering to a soft clearly articulated lyric enunciation set to gentle acoustic strumming, all in the space of 90 seconds. Not everyone likes this type of thing; the earlier version of RDV was more of a simpler "full blast" kind of vetiver, with immensely earthy and powerful notes with little moderation. The reformulation currently available moderates and sweetens this effect, and I prefer the newer incarnation.
Also of note is the immense longevity; you can still smell this one 24 hours after application. Projection and silage are moderate though, so this one will not raise eyebrows at the country club dinner.
Money's Not An Issue?
Gold Pour Homme, Amouage, $200 (for 50 ml, 1.7 oz):  In 1983, some royal dude in Oman decided to resurrect the once prestigious but then currently dormant state of national perfuming, and so funded Amouage, a luxury perfume house dedicated to hiring top talent and giving them unlimited development budgets to produce stunning fragrances. This "price is no object" approach has led to some excellent fragrances over the years, and a few mediocrities, but there's no doubt Amouage Gold, the initial release from the house , accomplished everything Amouage could have hoped for.
Designed by master "nose" Guy Robert, Gold is a favorite of men who want to make an impact, have no worries about their masculinity, and who are not especially concerned about what those around them might think. Vladimir Putin wears Gold a lot; he is sort of like the model client for this scent.
What's to smell? A powdery floral mix ((jasmine, rose hips, lily of the valley), with heavy use of the very expensive orris (iris root) and a bit of civet (synthetic of course, no kitties harmed here!) and musk to sweeten things. The resulting olfactory experience has been compared to baby powder dosed with musk and flowers, and the projection is immense. If you can deal with powdery, and if you have no issues with dudes smelling like flowers, and if you don't mind folks 6 feet away smelling you, this may be one to try.
You can see how Mr. Putin gets away with wearing this, but can you? If you want a less radical Amouage to try, you can check out Lyric, a well-made rose scent; Epic, a rich spice and woods scent; and Jubilation XXV, a woody, resinous incense fragrance made by the same fella who created Timbuktu, above.  Note though that these other Amouage scents are generally available only the much more expensive 100ml bottles; the (relatively) affordable Gold listed here is cheaper because it can commonly be found in the 50ml bottle size.
Maai, Bogue Profumo, $280 for 50 ml (1.7 oz), $180 for 30 ml (1 oz): Want to smell men's perfume like it used to smell before IFRA and the bean counters stepped in? Try Maai, a luxury perfume made using actual oakmoss (expensively purified of allergens and so acceptable to IFRA), civet, and castoreum (both synthetic, as the real animal based ingredients are no longer allowed or made) and other classic chypre elements like labdanum and sandalwood, along with floral top notes of ylang ylang, tuberose, and jasmine. This 2014 product won "Best Of Year" awards in many online blogs, and it's easy to see why. It has a deep animalic muskiness and a beautiful authentic mossy note that one would have to travel back in time to 1985 to experience in other male scents.
I personally have reservations about this one, as it is very much an "intimate" scent in all senses of the term; that is, it is not really appropriate to wear to work or routine social functions, plus it does not project very well, and it also lasts less than 4 hours on me. If you want to impress that special someone (or that potential special someone!) this is an awesome product, but if you want maximum versatility and value for your shopping dollar, this is not the best choice. But if you want "sex appeal in a bottle", this fits the bill, and does so in a very "old school" kind of way that has historical as well as aesthetic appeal to fragrance fans.
NOTE: Inexpensive (under $10) samples of most of the above fragrances can be ordered online from Perfumed Court: http://theperfumedcourt.com/manufacturer.aspx if you'd like to try before you (or someone else) buy(s).