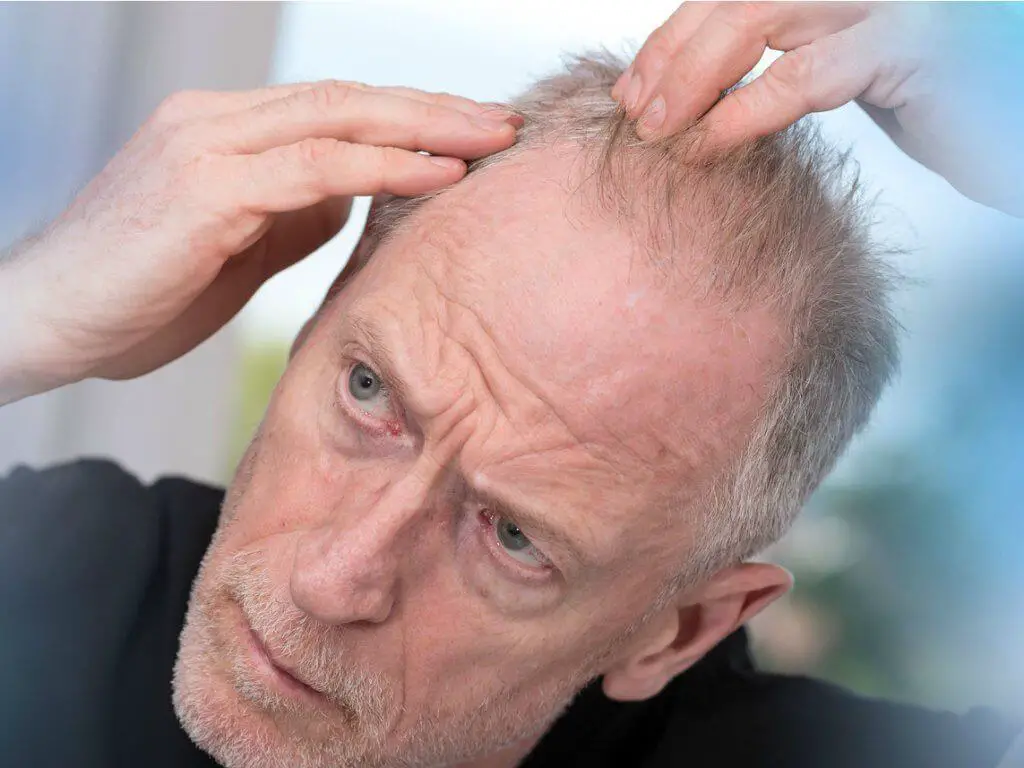 [Comment from Mantic59: I get a lot of email from public relations representatives.  Pretty much 99% of it gets deleted but every now and then there's one that I think is interesting enough to pass along.]  It's estimated that 85 percent of men will experience visible hair loss by age 50.
Losing hair can hurt a man's ego and self-image. While a smooth scalp may be a trendy look for some athletes and celebrities, numerous stars in middle-age or beyond have opted for hair restoration procedures. And bald isn't necessarily beautiful to an increasing number of men — hair loss has been estimated as the leading cause for body issues among men, ahead of weight gain.
But there are remedies, both in the course of daily living and thanks to technological advancements. While the aging process, stress, genetics, diet and other factors can lead to hair loss, there are numerous ways to promote healthy hair growth even while in the midst of losing hair.
"Though there are some issues, such as male pattern baldness, that you have no control over, you can increase the health and appearance of your hair in most cases," says Dr. Chris Varona (www.varonahairrestoration.com), a hair restoration specialist and the owner of Varona Hair Restoration in Newport Beach, Calif. "Consistent efforts to take care of your hair will result in healthy growth, more fullness, and a smooth appearance.
"Also, some people may be doing things that contribute to their hair loss without even knowing it. If their hair is growing more slowly or has stopped growing, they may be unaware of the steps they can take to gain much of their hair back — and the look that they want."
Dr. Varona offers six ways for men to promote the growth and maintenance of healthy hair:
Brush daily. Brushing hair daily with a natural bristle brush helps stimulate hair follicle growth through scalp massage. "Brush from the roots to the tip to promote blood circulation and to distribute natural oils that help condition and protect the hair," Dr. Varona says.
Avoid harmful accessories and hair products. Many hair products are laden with harmful chemicals, and Varona says those can lead to dryness, breakage and overall poor hair health. "Look for hair products that do not have parabens or other harmful chemicals," Dr. Varona says. "And if you do use heat-styling tools, make sure to use a heat protectant prior to their usage to protect your hair."
Eat healthy. A healthy diet encourages hair growth, whereas diets high in fats, salt, alcohol or sugar can inhibit hair growth. Varona lists iron, protein, biotin, Vitamin A, Vitamin C and Omega-3 fatty acids as essentials in promoting healthy hair. "Good sources of iron include clams, beans, pumpkin seeds and organic meats," Dr. Varona says. "Dark leafy greens contain Vitamin A; you get Vitamin C in fruits, and Omegas in avocados."
Hydrate. Dr. Varona says you should drink six to eight glasses of water per day. "Water encourages cellular growth and reproduction and helps the body remove toxins," he says.
Block DHT. "Dr. Varona notes that the presence of DHT and male pattern baldness leads to progressive thinning over a lifetime. "Adding a medication like Finasteride to block the effect of DHT or minoxidil foam to increase blood flow can significantly reduce hair thinning," Dr. Varona says.
Consider hair restoration.  According to a survey by the International Society of Hair Restoration Surgery, hair restoration procedures have risen 60% over the past five years. "If you're doing the right things, including having a healthy diet and lifestyle, but your hair is still thinning as you age, consult a specialist to survey more options," Dr. Varona says.
"Statistically, most men will lose some, if not all, of their hair," Dr. Varona says. "What many don't know is that it doesn't have to be a losing battle."
About Dr. Chris Varona
Dr. Chris Varona (www.varonahairrestoration.com) is a leading hair restoration specialist and the owner of Varona Hair Restoration in Newport Beach, Calif. One of the few hair surgeons who perform FUE graft extractions manually himself, Varona focuses on follicular unit extraction (FUE surgery) and also performs follicular unit transplantation (FUT). He has performed over 6,000 cases.