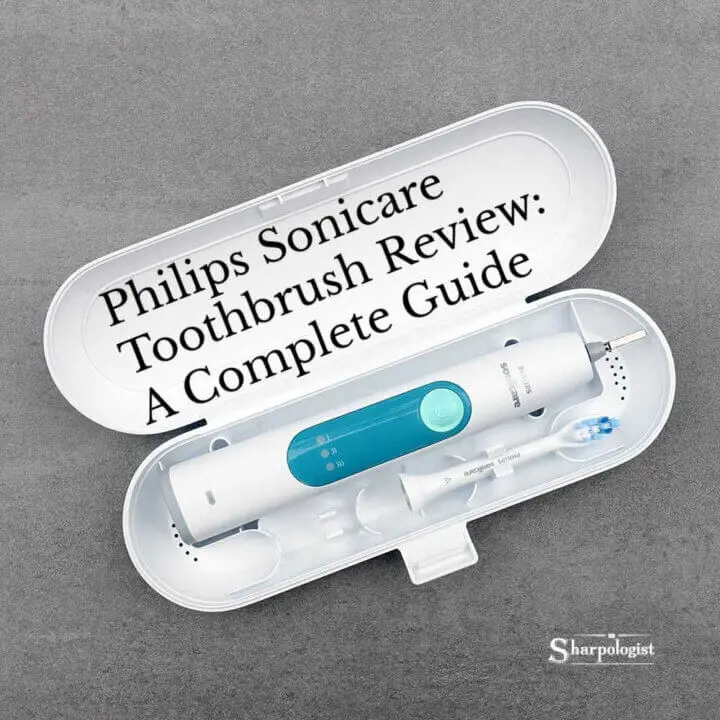 Last year Mrs. Mantic59 and I, on the advice of our dentist, switched from a manual toothbrush to an electric toothbrush. Here's what we learned and what we ended up using.  Maybe it would make a good gift, too?
(This is not a sponsored post.)
Are Electric Toothbrushes Better Than Manual Toothbrushes?
Many dental professionals agree that electric toothbrushes offer a faster and more efficient way to keep teeth and gums healthy. They remove plaque and food particles from the teeth with greater precision than manual toothbrushes. Electric toothbrushes also help prevent gum disease by stimulating circulation in the gums, which encourages healthy cell growth.
Electric toothbrushes are also good for people who have a hard time brushing their teeth because of injuries, pain, or mobility issues. These brushes can reach places that manual brushes can't reach, making them an excellent choice for those who have dental problems.
Our dentist specifically recommended Sonicare toothbrushes over other electric toothbrushes for us (though he was also quick to say that most other electric toothbrushes will out-perform manual toothbrushes. But manual toothbrushes can be effective too, if used properly). I did quick survey of nine other dentist offices in town and seven of them specifically mention Sonicare (the other two didn't have a preference).
What Makes Sonicare Different from Other Electric Toothbrushes?
Philips Sonicare toothbrushes have been around for a long time and are one of the most well-known brands on the market. Sonicare toothbrushes are designed to remove plaque and prevent tartar buildup on teeth by pulsating at up to 31,000 brush strokes per minute. The differentiating feature of Sonicare toothbrushes is that they can reach deeper into the gum line than other electric toothbrushes, providing a more thorough clean.
The Philips Sonicare toothbrush also has a two-minute timer, which helps you brush for an appropriate time.
Many Sonicare brushes also benefit from being compatible with technology that can track how you brush, and helps encourage proper brushing habits by providing notifications when it is time to replace your old brush head.
Sonicare models
[Note: Amazon, Bed Bath & Beyond, Philips, And Target links are affiliate.]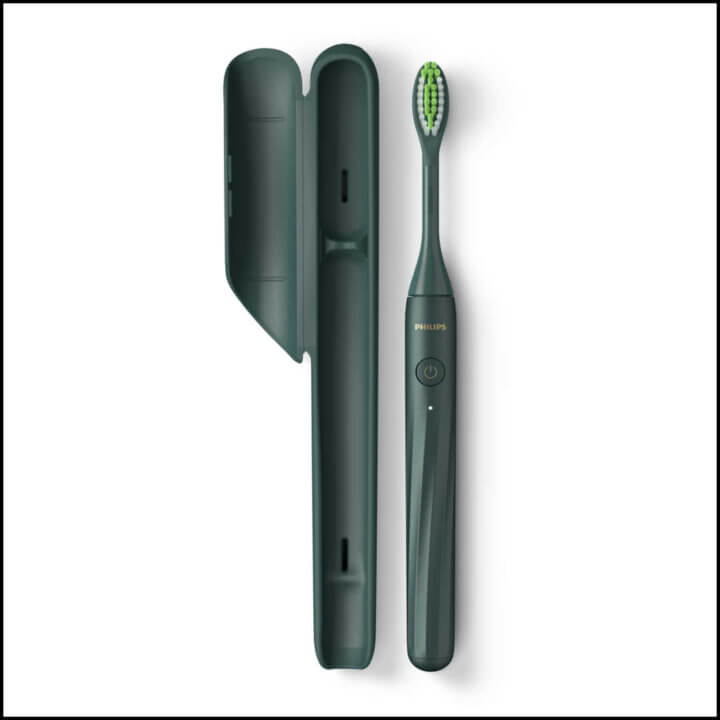 Sonicare offers many different models with varying features: the best model for you will largely depend on your budget and personal preference. I think they can be broadly broken down into three ranges:
Value Range (Under US $50)
Sample Models: Philips One, DailyClean, Essence, ProtectiveClean, Sonicare 3, EasyClean
AAA Battery or Rechargeable Battery
Low Cost
Two Minute Timer w/Interval Timer
Mid-Price Range (US $50-$120)
Sample Models: 4100, 4300, 5100, 6100, Sonicare 2, EssenceClean, HealthyWhite, 3 Series Gum Health, OptimalClean,
Coaching App
Smart brush head sensors
Smart brush head recognition
Multiple modes (clean, whiten, gum health, deep clean, etc) and intensities
Premier Range (Over US $120)
Sample Models: 6500, 7000, 7300, 7700, 9500, 9700, FlexCare+, DiamondClean, FlexCare Platinum Clean, Prestige
SenseIQ senses and adapts
All-in-One brush head
AI-powered Sonicare app
How to use a Sonicare toothbrush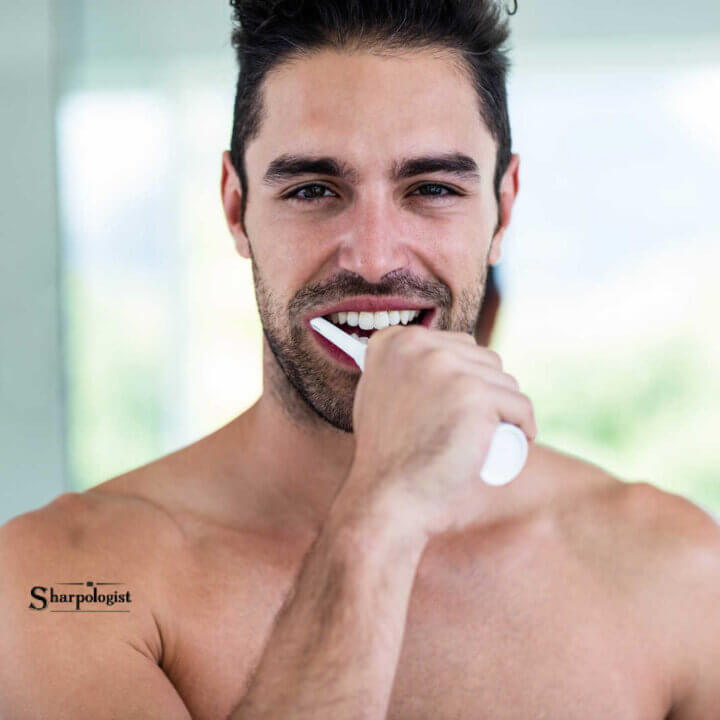 Philips Sonicare electric toothbrushes prefer a gentle grip (sort of like a double edge razor).
Hold the handle of the toothbrush with just the fingertips, unlike the common grip like pictured above. It may feel strange at first, but the lack of tension in the  hand will actually help to prevent scrubbing and using too much pressure while brushing.  If you do press down too hard most Sonicare models will warn you in some way.
Gently place the brush head bristles against the gumline, holding the brush head at a 45-degree angle, with the bristles pointed upward for top teeth and downward for bottom teeth — think about the edge of the bristles running along the edge of your gumline.
By holding the brush this way, the gums and teeth can be cleaned at the same time.
Unlike manual brushing you don't "scrub" with a Sonicare but slowly move the brush along the gumline.
What Do Others Say About Sonicare Toothbrushes?
Reviews about Sonicare toothbrushes I've found on the Internet are generally quite positive. Here's a sample:
"My go-to setting is the standard clean—unless my mouth is feeling especially yucky; then I'll switch to the deep clean. In the beginning I gave the whitening mode a try and found it was a bit aggressive on my gums, so I'll use that mode only for my front four teeth if they need a touch-up. During my first visit post-Sonicare, he asked, "Are you using a Philips Sonicare toothbrush?" He noticed the plaque on my teeth was minimal and my smile looked whiter—and yes, he really did call the toothbrush out by name after one quick look at my teeth."
"There is no visual indication of which mode is on. I have to count button presses."
"Overall, I've loved my experience with the DiamondClean Smart toothbrush thus far. The brush itself gives you a gentle but powerful clean every time. The app leaves nothing to the imagination, and tells you everything you need to know about improving your brushing regimen — it's also very simple to use, with lots of easy-to-follow directions, a particular benefit for those who don't count technology as one of their strong suits."
"The brush defaults to its highest intensity setting, which some people may find too vigorous, so give the option button a few presses the first time you brush to find the setting that works best for you."
"It cleans well, it offers a good battery life and a pretty decent box contents including a travel case that allows the brush to be charged inside it."
My Experience With A Sonicare Toothbrush
My wife and I each use a Sonicare "ProtectiveClean" model we found at our warehouse club.  This is a cross-range (Value and Mid-Price) warehouse club variant that included two units with timer/interval timer, two intensities, and pressure sensor but only a single brushing mode.
I find the normal intensity setting too uncomfortable; I use the "sensitive" setting. The wife, on the other hand, likes the normal setting.
I actually find the timer quite useful: I never brushed long enough before to be most effective.
As far as performance is concerned, my teeth "feel" about the same right after using a Philips Sonicare toothbrush vs. the manual toothbrush I had been using. But the effect lasts longer with the Sonicare. Our hygienist and dentist, on the other hand, both say they can see a difference during cleaning and exams: there is noticeably less plaque buildup and our gums are healthier.
Conclusion
The Philips Sonicare electric toothbrush features an ergonomic brush head that will contour to the shape of your teeth, gently polishing away any plaque buildup. The toothbrush also functions as an excellent brushing guide, meaning that it can help to teach you proper brushing techniques through a built-in feedback system.
The Philips Sonicare slectric toothbrush is widely available from many sources both "brick and mortar" and online. Here is a sample.