The Art of Shaving's PR rep just let me know of a "special event" some of their stores are holding this Saturday, May 31.  They're showing off their "Lexington" collection version of the Fusion Proglide Flexball by giving customers an opportunity to shave with it, along with a complimentary AOS starter kit (unscented) and a towel.  You also get to keep the kit, towel, and the Fusion cartridge you shaved with if you decide not to buy the $125 Lexington razor handle.

They did  not send a list of stores I could copy-and-paste, but here is a copy of the image I received that has the store list: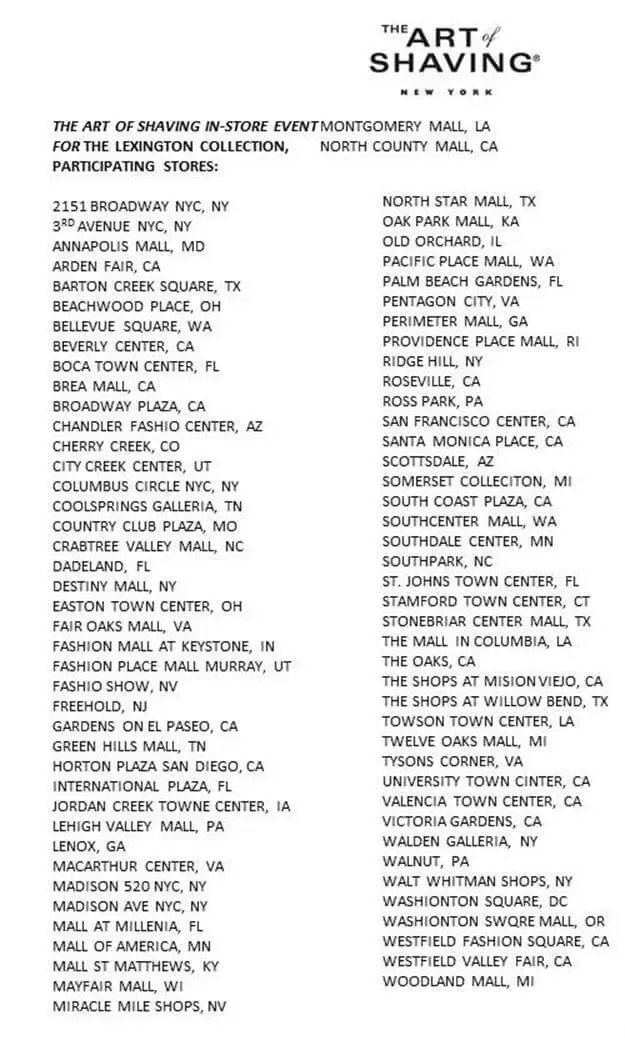 If you go to this event please let me know how it went!