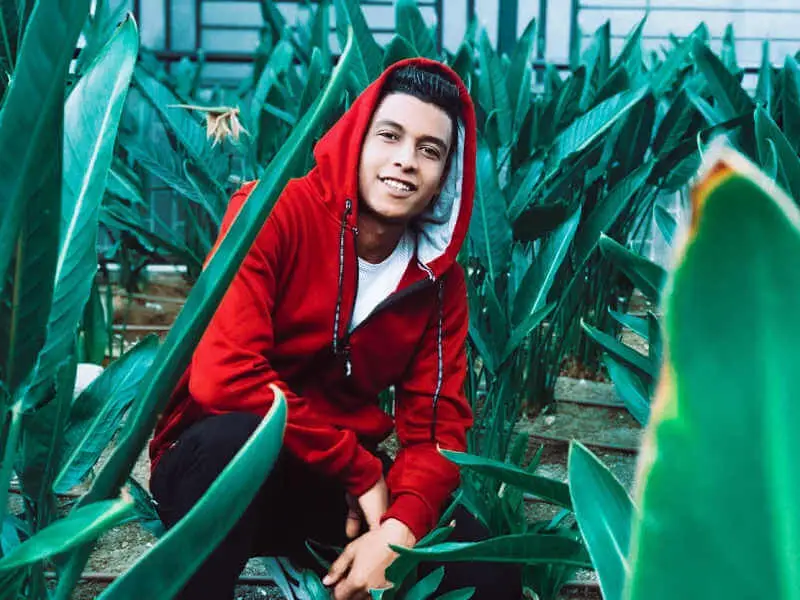 Sharpologist celebrates men's shaving and grooming. And what is shaving? A mechanical hair reduction process applied to the skin. Sorry for that cold, minimalist description, as we all know that "process" can provide daily moments of indulgence and a bit of grooming bliss for men.
But skin is skin. Skin is actually considered an organ–the largest organ in the human body.
Everyone's skin has lipids, naturally-occurring fat cells that help retain moisture, keep dirt and impurities at bay, and help repair the skin.
Skin has collagen, a fibrous protein structure that anchors skin cells to each other and provides strength and elasticity to skin.
Skin has immune cells, helping reduce infection risk when bacteria or potential allergens enter the skin.
Skin needs the right nutrients and ingredients to stay healthy and support these skin components, especially when some of our favorite age-old habits and practices get a bit out of balance, such as alcohol intake, smoking, sun exposure, less than ideal diet, even stress.
One thing men can do today is search for everyday products that can give skin a fighting chance. Shaving products today can give guys the plant-based natural ingredients that can help skin stay healthy. This is a huge leap from years ago, when most shaving products were alcohol, artificial fragrance, synthetic emulsifiers and stabilizers, and not much else.
The Lucky Tiger suite of grooming products is a showcase of natural ingredients.  A quick sample of ingredients you can find in various Lucky Tiger face and skin products include:
Shea butter – WebMD says: "The shea tree is found in East and West tropical Africa. The shea butter comes from two oily kernels within the shea tree seed. After the kernel is removed from the seed, it is ground into a powder and boiled in water.
According to a Science Publishing Group abstract reproduced from the American Journal of Life Sciences:  "Shea butter….. is therefore useful for skin care as it has sun screening properties and acts as an emollient and skin moisturizer. Topical use of Shea butter has also demonstrated anti-aging and anti-inflammatory properties."
Found in: Lucky Tiger Face Moisturizer
Chamomile – It's more than just high tea.
From Healthline: Chamomile oil contains azulene, known for increasing moisture and reducing inflammation.
Found in: Lucky Tiger Liquid Cream Shave, After Shave and Face Tonic
Peppermint oil – We all know that peppermint is a refreshing and revitalizing ingredient with many benefits and used in many consumer products.
This summary from Naturally Healthy Concepts, a comprehensive health supplementation merchant, puts it very well:  "Peppermint oil contains antioxidants (specifically flavanones and phenolic acids) that help neutralize free radicals and protect the skin through the aging process. In addition, menthol, the active ingredient in peppermint essential oil, acts as a gentle cleanser and discourages the growth of bacteria to promote clear skin.
"Peppermint oil may also support healthy-looking hair and scalp by combating dryness, itching, or other scalp issues. Menthol is a vasodilator that naturally supports blood flow. When blood circulates through the scalp, healthy hair follicles get the nutrients necessary for growth."
Found in: Lucky Tiger Peppermint Lip Balm, Head-to-Tail Shampoo and Body Wash, Head-to-Tail Muscle Rub.
Calendula – This ingredient combines the Calendula flower petal (Calendula officinalis, otherwise known as a marigold flower) with carrier oil and is used in three Lucky Tiger products. Calendula oil has been suggested as a healing agent for eczema, acne, diaper rash and psoriasis. Of course, most guys won't have all these skin conditions….at the same time! But, the calendula ingredient profile makes it a favorable, natural ingredient for healthier skin appearance through helping the skin with better hydration and firmness.
Found in: Lucky Tiger Liquid Cream Shave, After Shave and Face Tonic, Peppermint Lip Balm.
That's a small sample. I won't take the time to talk about cucumber extract, rosemary, grapeseed extract, and others.
Bottom line: Skin absorbs and responds to natural ingredients. Skin shuns chemical agents that—over the long term—can alter cell structure and contribute to detrimental skin conditions.
Getting Lucky means going natural!
About the author:
Craig Maltby is community manager for Lucky Tiger's blog. He lives and works in a suburb of Des Moines, Iowa. When not writing or editing, Craig goes to movies, plays golf (or at least hits balls at the range), and plays keyboard in a classic rock music duo.