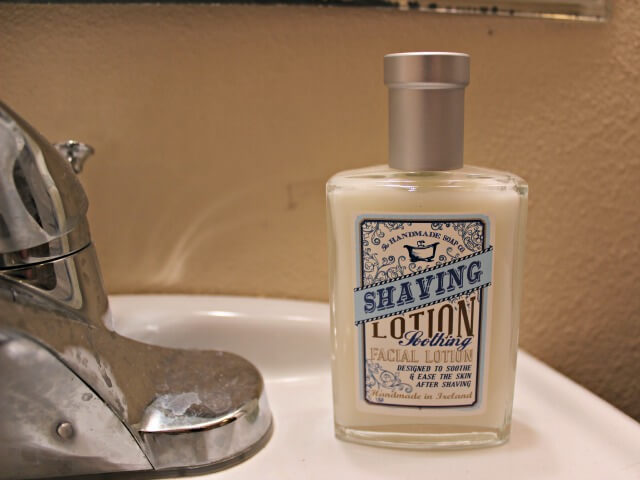 Classicshaving.com has been carrying Handmade Soap Co. for a while, and I recently tried their aftershave lotion.  Unlike their aftershave balm (recently reviewed by Andy Tarnoff), I found this version to be lighter and less moisturizing–but not in a bad way.
The scent is very mild: I get a hint of citrus and something else but it doesn't linger long.  And a little goes a long way.  Which is a good thing– because though it is contained in a very nice, glass bottle, getting the product out can be a little like trying to pour ketchup.
However it leaves a nice finish on the skin and moisturizes well without going overboard.  I think this would make a good "summer weight" aftershave lotion.  It is definitely thicker than a splash but not quite as thick as many other aftershave balms.

Ingredients: aqua, cetearyl alcohol, distearoylthyl dimonioum chloride, glycerin, parfum, benzyl alcohol, dehydroacetic acid, aloe leaf juice, tocopheryl acetate, cucumber extract, allantoin, disodium EDTA, lime oil, basil oil, orange peel oil.