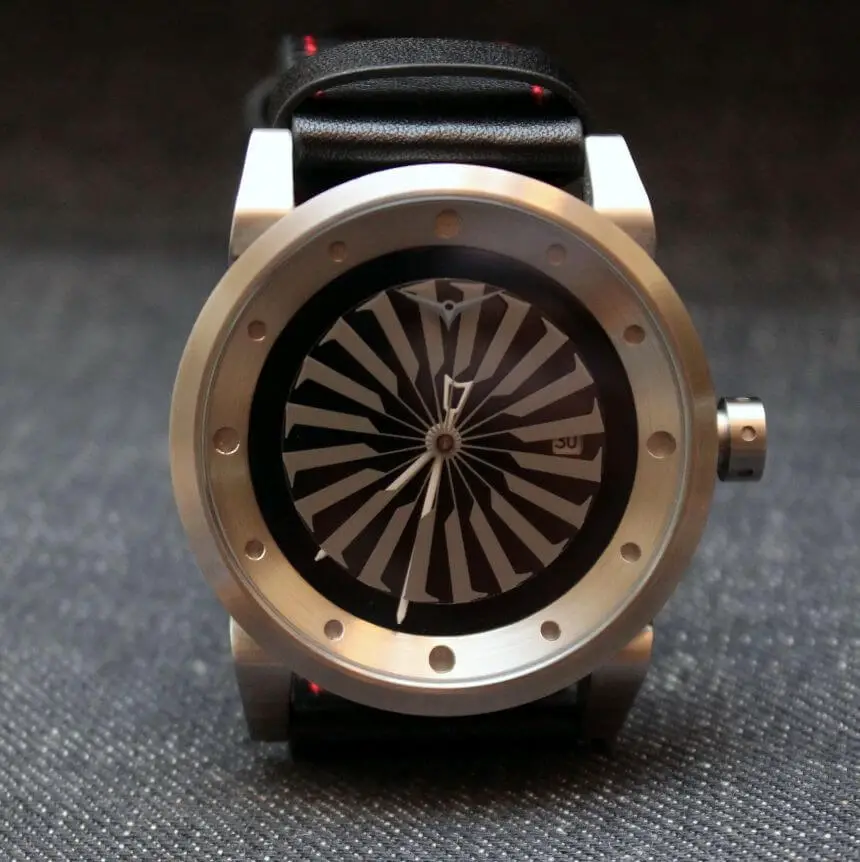 [UPDATE FROM MANTIC59: the embedded entry form at the bottom of this article has been replaced and should be working properly now!.  The entry time frame has been extended to 11:59pm on December 4, 2015.] Wait, what is this – a giveaway, and it's not for shaving gear?  How dare we!  Well, truth be told, this is something that came my way via my work over at WristWatchReview.com.  It presents a pretty unique twist to the seconds hand we see on watches, and given the name of the watch, well, I knew it would catch the eye of Sharpologist readers.  So, let's talk about this Zinvo Blade that you have a chance to win.
What is this watch about?

Now, you could certainly head on over and read my full review, but I can give you a recap here as well.  The Zinvo Blade carries that name as it was built to look like the rotor (or blade) of an airplane as it rotates around.  This is accomplished by means of a disc that takes the place of a standard seconds hand.  Yes, there have been disc-derived watches before, but it is generally used for all of the hands (and generally excludes the seconds hand).  This is the first instance that I have run across a watch that combines a traditional handset with this rotating disc.
While it does obscure things a bit (especially the date window) it is fun to see that motion on your wrist.  What is also great is the machining that shows up on the sides of the case.  This is not for any sort of grip (like you would have on the handle of your razor), but more for styling, and it's a welcome break from the normal smooth-sided execution.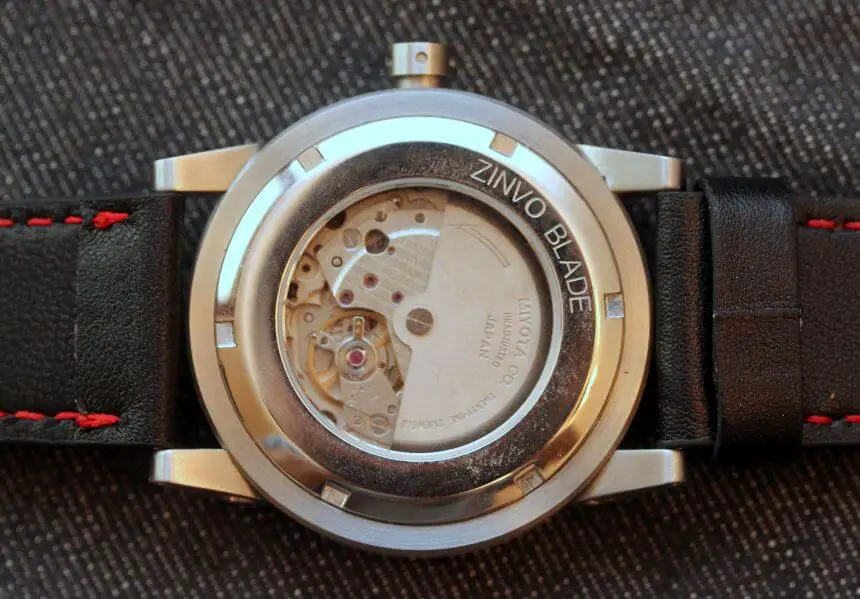 Is the Zinvo Blade a perfect watch?  No, it isn't (and my review covers all of that), but at an asking price of $199 for a watch with an automatic movement (a Miyota 8215 in this case) and the unique seconds hand, its worth giving it some consideration.  Of course, you could also just get your chance to win one here, courtesy of Sharpologist, WristWatchReview, and of course Zinvo.
How to Enter
Giveaway Closed.