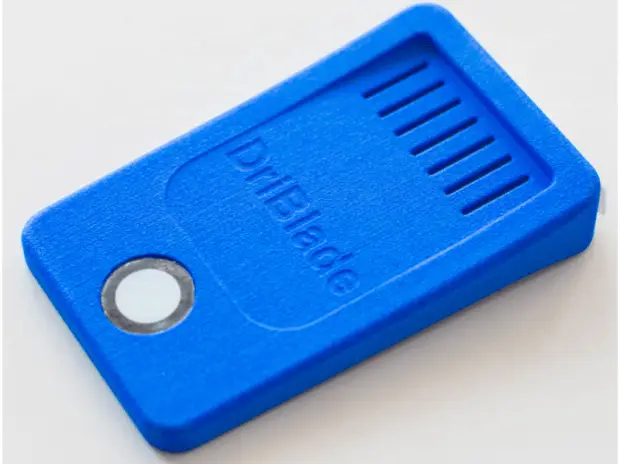 Today's crowdfunding launch of DriBlade 2 is a good reason for me to go back over some strategies for extending the life of a razor blade's edge.  Using these strategies and products can double the life of the typical razor blade or cartridge.

Misconceptions
No matter what some products claim, it is impossible to "resharpen" a cartridge razor blade. To truly sharpen a blade you must have access to both sides of the edge.  Simple as that.  Even sharpening a double-edge blade is difficult because the blade is so thin that keeping the correct angle without flexing the metal would be almost impossible without some kind of rig or brace.  Stropping is not really sharpening–its more like polishing off tiny bits of shaving residue from the blade edge and re-aligning the blade edge somewhat. Of course, in the case of a multi-blade razor you're only stropping one side, but one side is better than nothing.
Flipping a double edge blade does not extend it's life.

Extending The Life Of A Blade
But that is not to say that a blade's life cannot be extended. On the contrary, there are a number of strategies and products that can prolong the useful life of a razor blade by slowing down the dulling process. Exactly how much depends on a number of variables, including the metallurgy of the blade, the mineral content of water used for shaving and cleaning the razor, and even the ingredients of the lather used to shave.
The best way to extend the life of a blade is to keep it clean, dry, and away from air. This slows oxidation, which eventually creates tiny "chips" along the blade edge. Cleaning and drying actions can be combined with something as simple as rinsing the razor in hot water, then wiping it in the opposite direction of shaving (I use a dry towel but I have seen others do it on denim or even the skin of the forearm).
Here are some products that can make a blade last longer.
DriBlade 2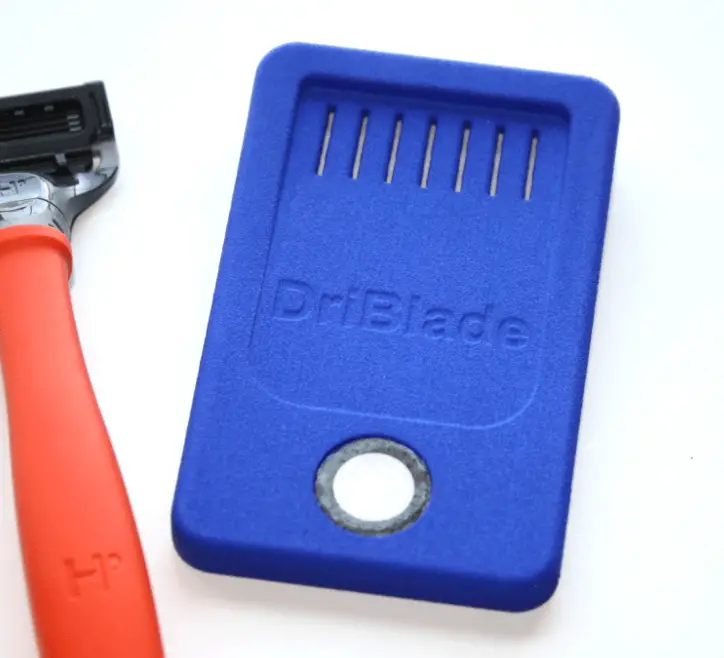 I've been working with DriBlade's inventor as a beta tester for their updated product.  This product is a desicant that will work with a single-sided razor: cartridge, Injector, GEM, Autostrop (OneBlade), etc.  I've been testing it with my OneBlade, as the Feather FHS blades it uses are notoriously short-lived.  Normally I can get two or three shaves but if I use the DriBlade I can get five shaves out of a Feather FHS!  Similarly, I've tried it with a Supply razor (which uses Injector blades) and have doubled blade life.
"The DriBlade 2 Razor Pad is our second generation shaving razor dry kit model that keeps your favorite razor dry and hygienic for every shave. DriBlade will keep your razor fresh between cartridge replacements instead of your razor becoming increasingly degraded each day. Start receiving a smoother shaving experience with less irritation, nicks and cuts while extending the life of your favorite razor. It's so easy to use. Just place your razor on top of the DriBlade pad after each shave!"
Pacific Shaving Blade Oil

Another strategy to slow the oxidizing of the blade is by coating the blades with a thin layer of skin-friendly oil. Mineral oils and cooking oils are commonly used.  You can apply a thin layer with a cotton swab or you can immerse the whole razor head in a glass of oil. One less messy alternative is Pacific Shaving's Blade Oil, a combination of oils that stick well to the blade's surface.
Razorpit

There are some products that claim to make the cleaning process a little more effective. Razorpit uses a rubber-like surface to clean the blade edge like a squeegee on a glass window. You use a little left-over lather as a cleanser, running the razor over the surface. Then you rinse and dry.
Interestingly I have observed that combining products and strategies is not necessarily an additive or a synergistic process.  Using one product may double blade life but using two products does not quadruple blade life (at least for me).
What strategies do you use to extend the life of a blade?  Leave a comment below.