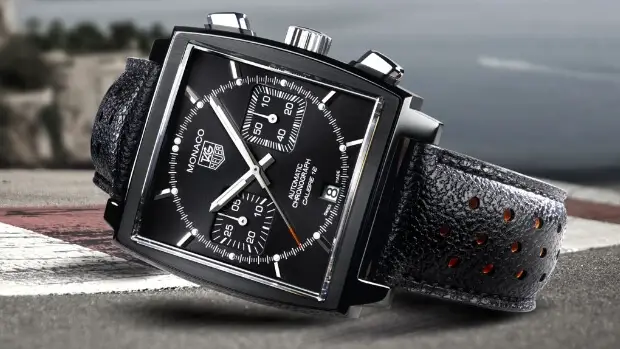 When it comes to luxury watches, there tends to be different brackets of prices and for those looking for a smooth introduction into the world of high-end watches whereby they can get their hands on a phenomenal luxury timepiece within spending a king's ransom, TAG Heuer invariably stands out like a beacon as they really do have some exemplary and, more importantly, affordable timepieces.
But, let's not get ahead of ourselves, let's take a look at why TAG Heuer are worthy of your time (pun semi-intended) and hard earned money. First and foremost, TAG Heuer have an excellent heritage within the watchmaking industry and were originally founded in 1860 by Edouard Heuer who, by 1862, had a factory in St Imier and had patented his first chronograph timepiece. There are a lot of brand ambassadors who are only too happy to lend their name and image to TAG Heuer watches, with the likes of Leonard Di Caprio, Lewis Hamilton and Brad Pitt all previous and current advocates of the world-famous Swiss watchmakers. The brand's most famous designer is Jack Heuer, who is the great grandson of the company's founder Edouard, and Jack was responsible for the creation of the brand's (perhaps) most famous series of timepieces, the Carrera. TAG Heuer are just synonymous with wristwatches, they are also heavily involved in the creation of timepieces mounted on dashboards of automobiles, planes and boats and there is a heavy motoring influence on many of the watches that they produce.

TAG Heuer are well know within the industry as one of the most innovative brands and have, in their time, produced some utterly exceptional luxury watches and it is little wonder that they are invariably the first brand that people think of when they are looking to purchase their first high-end timepiece. It goes without saying that any watch brand lives and dies by the quality of the collections that they produce and one of the main reason that you should be considering a TAG is the fact that they certainly don't let anyone down with their collections – some of their best include:
TAG Heuer Carrera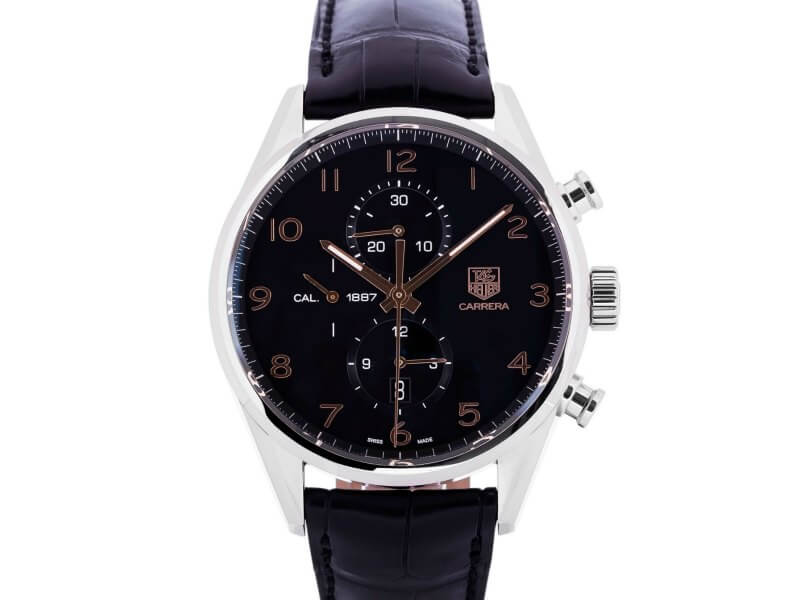 The Carrera collection from TAG Heuer is definitely one of the brand's most popularly and timelessly enduring and popular. This fantastically stylish series of timepieces is the brainchild of TAG Heuer icon and chief designer, Jack Heuer and they originally hit the market back in 1963. A superbly stylish series of watches which take their name from the epic Mexican Carrera Panamericana Race.
TAG Heuer Monaco
TAG Heuer are somewhat synonymous with motor racing and none of their collection epitomises this affiliation better than that of the 
TAG Heuer Monaco series of watches
. These eye-catching timepieces are definitely one of the bolder and more unusual offerings from the Swiss watchmakers and the watch was made famous when it was worn by Steve McQueen in the hit 1970's film, Le Mans.
Limited Edition TAG Heuer

Most luxury watch brands offer limited edition timepieces of some description or other but this is an arena in which TAG more than hold their own with stunning limited edition offerings like the TAG Heuer Carrera Space X watch above which was released to commemorate the fact that TAG Heuer were the first Swiss watch brand in space, when one of their timepieces was strapped to the wrist of astronaut John Glenn during his triple orbit of the earth aboard "Friendship 7" in 1962.
The affordability (or at least relative affordability when compared to their competitors) makes TAG Heuer the obvious choice for a first luxury watch purchase. The Swiss brand has something that will cater to every taste, whether it be sporty, luxurious or classic, and they are a watchmaker with the sort of heritage and tradition of designing and crafting timepieces in the right way that everyone can get on board with.
So, for those men in the market for their first luxury watch but are a little at a loss as to which brand to plump for, I think it's fair to say that TAG Heuer are a pretty good candidate with their exceptional array of high-end watches, which are available at the lower end of what is an often very expensive marketplace.
See more TAG Heuer watches @ The Watch Gallery.