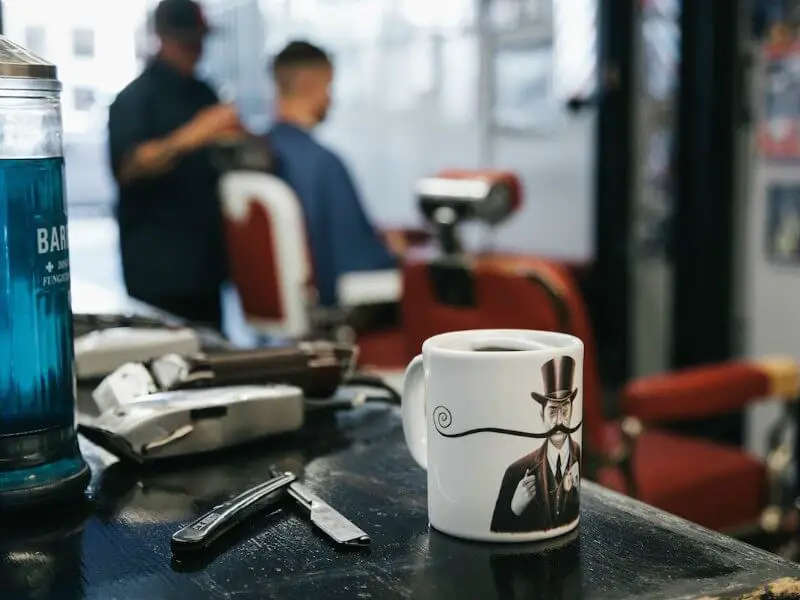 The Bucardo mustache cup is a drinking cup with a ledge. The ledge has an opening to allow the passage of liquids and serves as a guard to keep mustaches dry.

Back in the day, a man knew how to protect his mustache with a mustache cup
The invention of the mustache cup  in the 1860's is generally credited to British potter Harvey Adams.  Mustaches were trendy throughout the Victorian era. Mustache wax was usually applied to the mustache to keep the hair in place. But when steaming hot cups of tea or coffee were carried up to the mouth for drinking the steam melted the wax and sent it into the cup. Mustaches also often became stained from drinking hot tea or coffee. Adams, came up with a cup with a ledge, called a mustache guard, across the cup. The ledge had a semicircular opening against the side of the cup. The mustache rested safe and dry on the guard while hot beverage flowed through the opening for drinking. The invention spread all over the European continent and soon every famous potter was making them.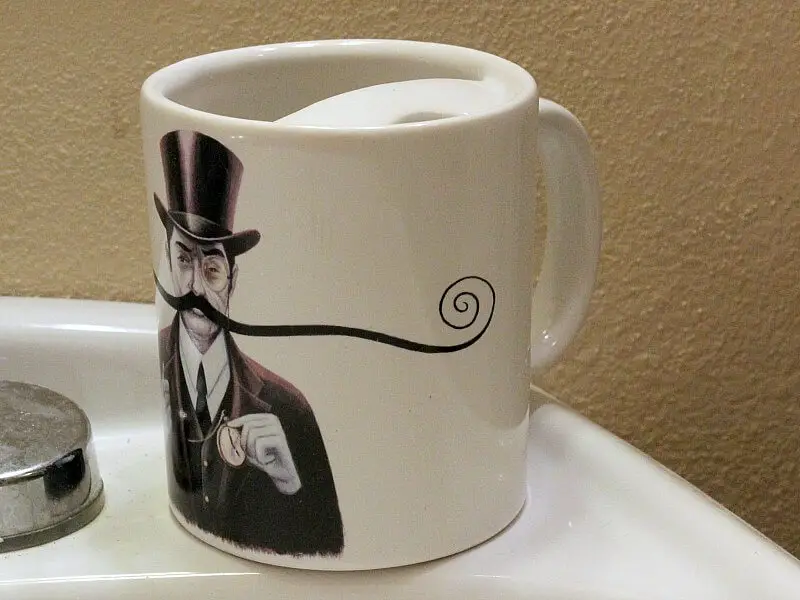 This November, hundreds of thousands of men will grow moustaches to support men's health organizations such as Movember. Lucky for these mustachioed newcomers and other well-groomed but whiskered gentleman, the Bucardo Mug is here.  The Bucardo Mug marks the return of a 19th Century men's staple: the coffee mug crafted with a strategically placed guard to maintain the integrity of a 'stache while one enjoys their favorite hot beverage.  The 2014 Bucardo Mug is the first in a series and features artwork from celebrated Southern California artist Jeff McMillan. Ten Percent of net profits benefit men's health and youth organizations including Harmony Project and Zero – The End of Prostate Cancer. The 13oz. ceramic Bucardo Mug is dishwasher and microwave safe.
The Bucardo Mug is $22 and is available at bucardostyle.com.
Movember Update
So far there are five members of Sharpologist's Movember team and we've raised $20.  We can do a lot better!  Sign up at http://moteam.co/sharpologist
Related Post:
Shaving Mugs And Scuttles