For any fan of the luxury watch world, there is one event each year that sticks out like a sore thumb and that event is BaselWorld. It serves as an opportunity for the world's biggest and best watchmakers to showcase the timepieces that they have got in store over the next few months.
It is more than safe to say that this year's BaselWorld event didn't disappoint and there was an unprecedented amount of jaw-dropping timepieces on show. We have exclusive images from the event courtesy of luxury watch retailers, The Watch Gallery – so, sit back and enjoy the action below.   
One of the biggest hitters at any luxury watch event is, invariably, that of Rolex and they definitely lived up to their billing at this year's BaselWorld – as you can see from their breath taking stand below:


They used their epic stand as a platform to show off the watches that they will be planning to release over the next few months and, it's fair to say, the one that received the vast majority of the attention was that of the spectacular Rolex 50th Anniversary Daytona Platinum watch pictured below:


An exemplary timepiece that has the unique selling point of being the first time that Rolex have released the Daytona collection in platinum. The Rolex stand drew attendees to it like a moth to a flame and none left disappointed with what the watchmaking colossus has got in store. You can view more Rolex timepieces at The Watch Gallery.
Another brand that made considerable waves at this year's BaselWorld was that of Hublot and, in particular, the timepiece that they are releasing in conjunction with everyone's favourite car maker, Ferrai. The spectacular Hublot Masterpiece MP-05 LaFerrari timepiece was one of the event's "wow" moments and it goes without saying, owning one of these exceptional watches will be the ultimate status symbol – particularly if you have the financial clout to combine it with a Ferrari! Take a look at the timepiece in action below: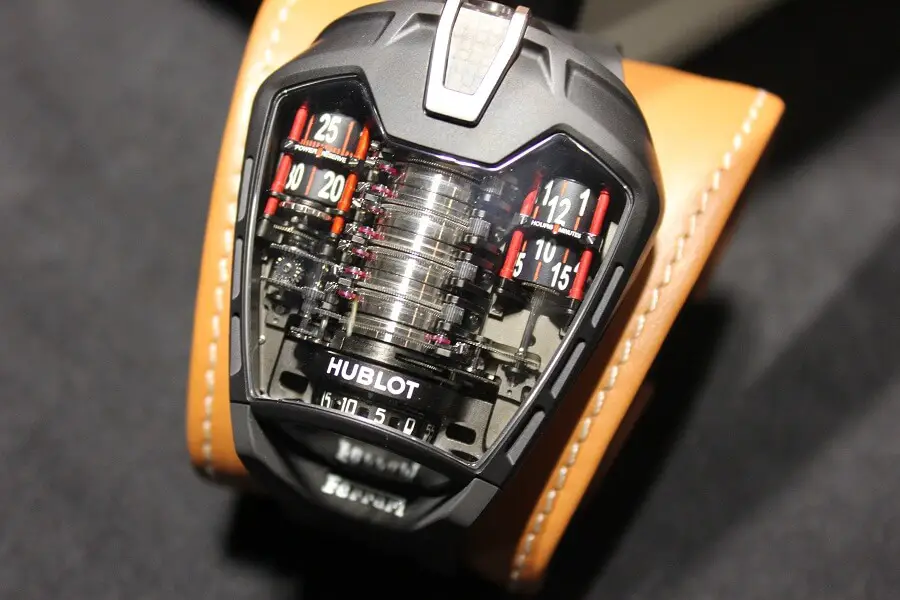 One of the biggest draws for the event was the appearance from the Austrian daredevil, Felix Baumgartner, who was helping the Swiss brand Zenith launch a new series of Pilot watches and also showed off the watch he wore as he jumped 39 kilometres to eath, exceeding the speed of sound in the process. Take a look at the watch he wore that day below:


BaselWorld is an event quite unlike any other and it boasts such an exceptional array of watch brands and it always throws up plenty of surprises – something which is certainly did this year. Safe to say, people are already getting excited about BaselWorld 2014 after this brilliantly entertaining and luxury packed event.
You can keep up to date with news from the event with The Watch Gallery Magazine.