[This article will be updated throughout the gift-giving season.] Every year around this time Sharpologist looks back on the products that generated buzz in the wet shaving world and make suggestions for that extra special holiday gift.  Here are this year's picks.
(Note: Amazon, Etsy, OneBlade, Supply, and West Coast Shaving links are affiliate.)
Razors
Will 2019 be considered "the year of the razor?"  The market for razors for the wet shaver may be the most robust ever, with options for pretty much any variety you can think of.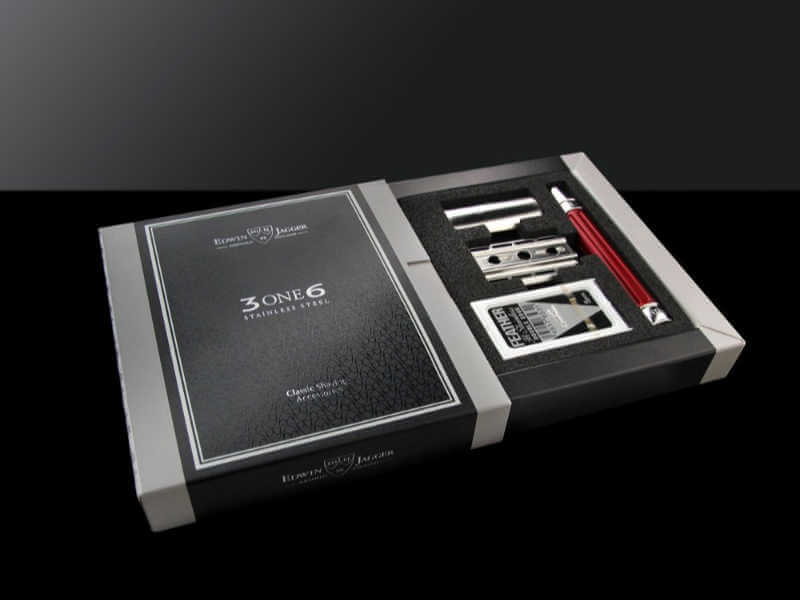 Interested in a "regular" double edge (DE) razor?  Options are almost overwhelming: you can pick from easy-to-recommend models that have been around for years like the Merkur Heavy Duty or the Edwin Jagger DE89, or more gift-worthy razors like Edwin Jagger's new 3ONE6; artisan-made razors like Timeless, Karve, Charcoal Goods, Blackland; or Razorock; or even Gillette's new "throwback" razor, the Gillette Heritage razor.
Looking for a DE that's a little more out-of-the-ordinary but still in your comfort zone?  How about a "slant bar" razor?  Parker's "Semi-Slant" is a kinder, gentler version of the usually more aggressive slant bar design.
I've always been a big fan of adjustable DE razors and there are now many more options available in this flexible design.  For a low-cost entry into adjustable DE's I think the Weishi Nostalgic Adjustable ticks all the boxes: inexpensive, attractive, and flexible.
The Parker Variant and the Vikings Blade Emperor Augustus are more "mainstream" in the adjustable razor world.
For a high-end adjustable razor experience the Rex Ambassador is a premium product that would no doubt be welcomed by the shaving aficionado.
If you want to give that shave enthusiast something "different" but unwilling to take too extreme of a chance, there's the Razorock Switch: it can be assembled kind of like a straight razor, or configured like a standard DE razor.
Then there are single edge (vs. double edge) razors.  There are several single edge razors that use GEM-style blades, including the PAA Starling and the Blackland Sabre, but for flexibility and ease-of-use pay particular attention to the Supply Single Edge that uses Injector blades.  Supply recently scored a deal from TV's "Shark Tank" and launched a lower-cost version in addition to their premium product.  Both feature swap-able base plates to change the aggressiveness of the shave.
Have someone who likes cartridge razors–or at least the more consistent shave a cartridge razor can give?  Encourage them to at least try something with fewer (unneeded) blades!
The Leaf razor will look familiar but uses one, two, or three DE blades snapped in half.
Taconic has a nice handle that accepts Sensor cartridges.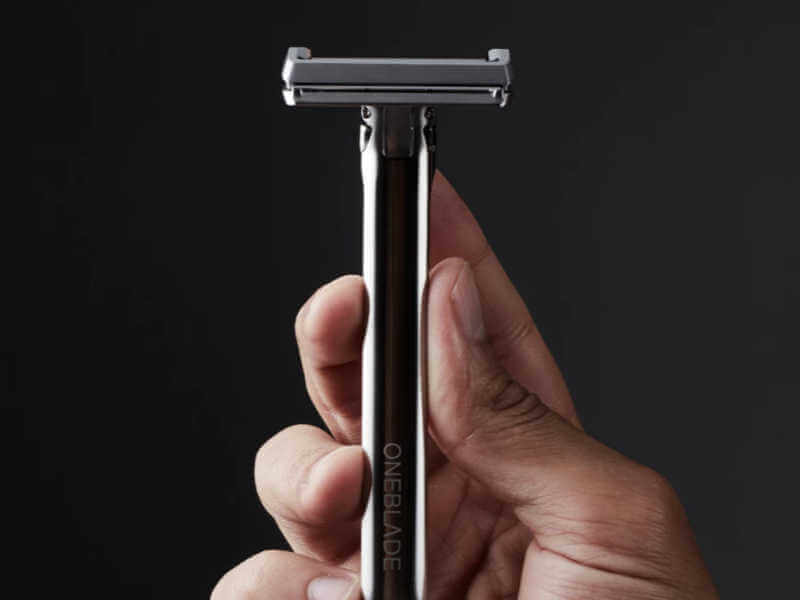 And for the pivoted single-blade experience I heartily recommend a OneBlade razor.  They're all mild and will be familiar to use for the cartridge razor user.  OneBlade razors have three different price points: the entry-level, very mild Core; the mid-price, slightly-less-mild Hybrid; and the least-mild (but still very approachable), premium deluxe Genesis.
For that shaver who just has to use an electric razor (hey, it happens), take a look at the Philips Norelco 5550 (model S5590/81) "wet/dry" razor with a "turbo mode" and seems to work well with traditional shaving lather.
Or for that guy who just has to have the trendiest razor on the market, there's the GilletteLabs Heated razor….
Brushes
For those of you who don't believe that 2019 was "the year of the razor," maybe it will be remembered as the year that synthetic shave brushes finally became really competitive, performance-wise, with animal hair shave brushes–even the mid-tier badger hair variety which have historically been a benchmark.
Shave brush original equipment manufacturer (OEM) Yaqi now has a fairly extensive shave brush line–mostly using synthetic hair but some with animal hair–under their own name.  They're getting quite the buzz in the wet shaving community for their interesting handle designs, low cost, and decent quality control.
Beyond that there are excellent, gift-worthy brushes including my favorite WSP "Monarch" brush, the classic Simpson "Chubbie 3" brush, or the inexpensive-but-still-excellent Stirling "Finest" brush.
Artisans like Wolf Whiskers, Envy Shave, AP ShaveCo, and Pantarei have been pumping out shave brushes on a regular basis too (though availability from artisans can be spotty with supply-and-demand, especially around the holidays, so shop early).
Lotions And Potions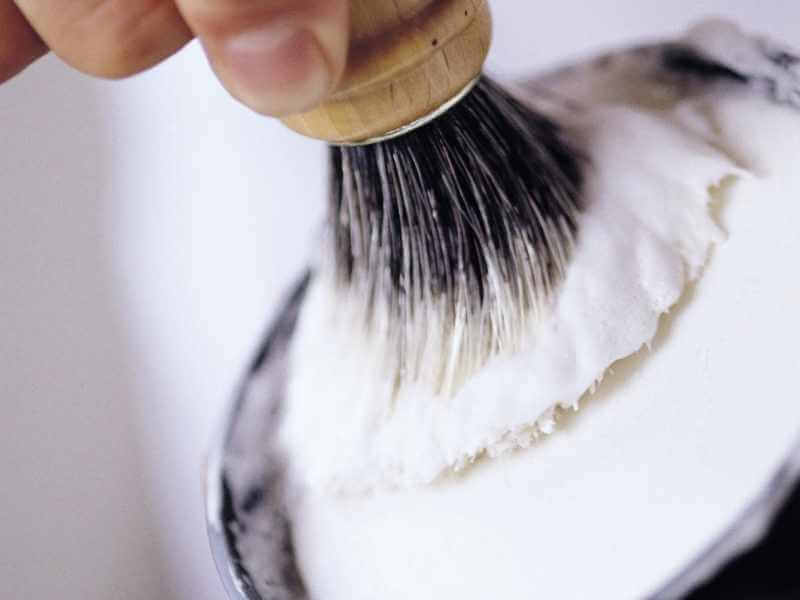 You can hardly go wrong with a shave cream or shave soap from a Sharpologist "best of" lists.  Just make sure you get something with a scent that will appeal to the recipient.
I've been using Primary Barber Goods 4-N-1 After Shave Wipes for a while now in preparation for a future Sharpologist article, and I think they're pretty good!  If you are someone like me who likes to take that extra step to protect your face after the shave, these wipes are convenient and effective.
Accessories
A traveling shaver might enjoy a nice new Dopp kit.
What about a "bowl latherer?"  Take a look at the unusual Spiffo bowls that come in a version for the right-handed and a version for the left-handed.
Or how about an interesting razor and brush stand like this one from Super Safety Razors or this silicon razor and brush holder that attaches to your mirror.
Want something to clean and sanitize your razor conveniently?  Take a look at the Blew razor dryer.
Sales And Deals
[Note: OneBlade, Rockwell, West Coast Shaving, eShave, PAA, and Beau Brummel links are affiliate.  If you purchase through an affiliate link Sharpologist may receive a small advertising fee.]
I know it can be tough the keep track of all the holiday sales going on, so I will be keeping an eye on the email inbox and regularly updating this gift guide with what I find so be sure to return to this post regularly during the holiday season!
OneBlade – discounts in the entire store.
Rockwell Razors – 20% off Rockwell 6S in black, with a free stand.
Royal Shave – Cyber Week deals.
West Coast Shaving – 5% off orders $60+ w/code 5OFF60, plus free shipping sitewide with no minimum.
eShave – 20% off storewide with coupon code TX13.
Shave Nation – follow them on Instagram or Facebook for 12 days worth of deals.
Beau Brummel For Men – 20% off all orders with coupon code HOLIDAY2019.
Super Safety Razors – Free Taconic aftershave balm w/orders over $45; free US shipping w/orders over $35; free leather razor case with any razor purchase; free Taconic shave soap with any shave brush purchase.
Portland Razor Co. – 20% discount.
Grooming Lounge – Holiday deals.
American Shaving Co. – 30% off (plus free 2 day shipping for orders over $25); additional 15% off when you purchase three or more products and use coupon code STOCKINGSTUFFER.
Grown Man Shave – 10%-50% off storewide.
Pacific Shaving – 25% off, and free shipping at $30+ with WINTER25.
Fendrihan – 10 days of sales
Executive Shaving – 20% off all badger  hair shave brushes with discount code BADGER20.
Bullgoose Shaving – BullGoose Shaving is having a Christmas shaving brush sale through Wednesday, December 11th. If you have been looking for a brush from Thater, Semogue, MRED or Vie-Long, now is the time to strike. Use coupon code Brush15 at checkout.