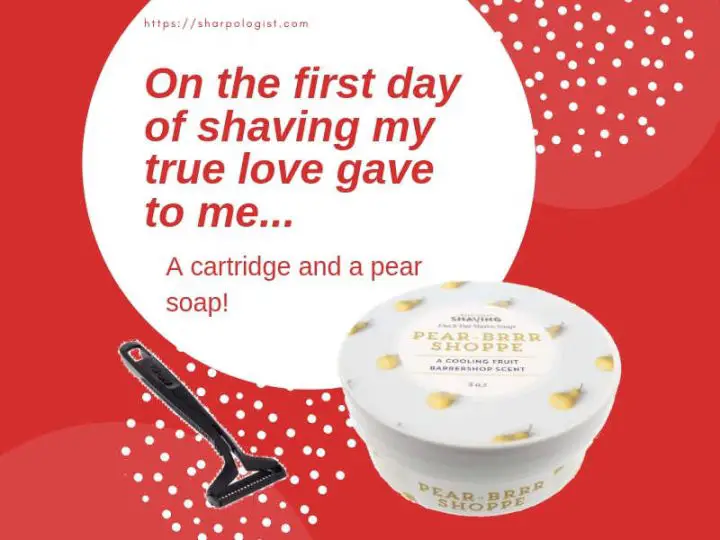 On the first day of shaving my true love gave to me… a cartridge and a pear soap.
The Gillette Guard Cartridge Razor is an very inexpensive, single blade cartridge razor. See Single Blade Razors With A Pivot? for more information.
West Coast Shaving's WCS Duck Fat Shaving Soap, Pear-Brrr Shoppe is a terrific new soap.  See New West Coast Shaving Soaps (And Cream)! for a review.
(West Coast Shaving links are affiliate)